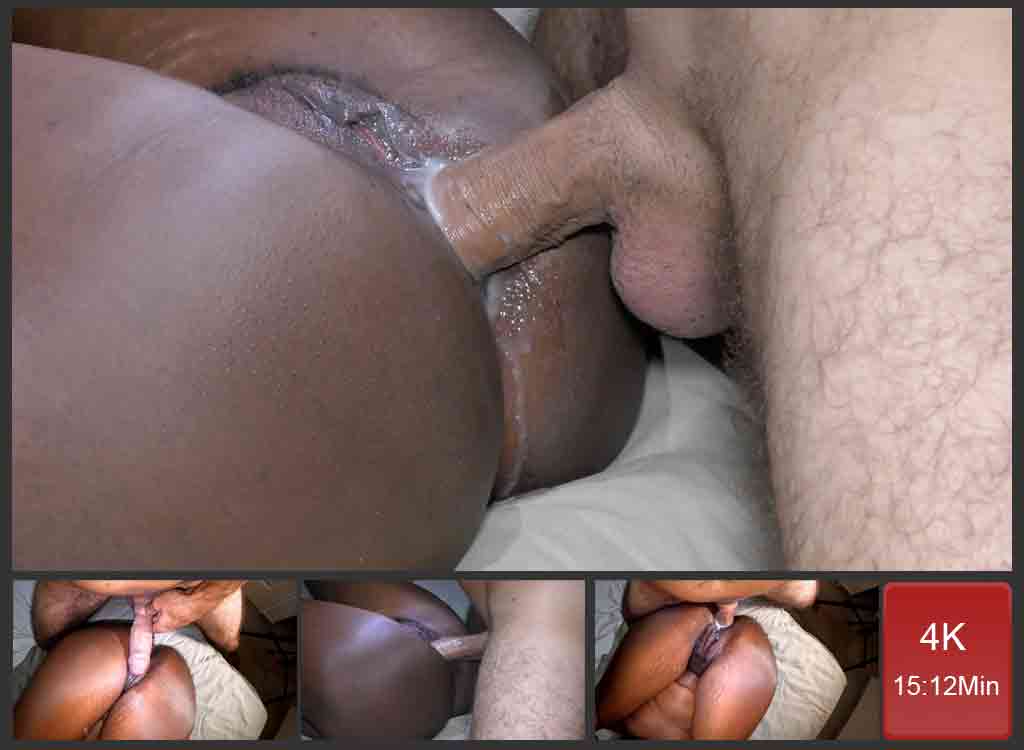 I Come Twice
Today she needs me to come twice and fill her body with my semen in every hole. This girl is a real cum lover. The worst place she wants my semen is in her mouth. Nevertheless, always open it for Daddy to cum inside whenever he needs to. That means that she never refuses to receive my sperm in her mouth or to swallow it, but she prefers my sperm in her pussy or in her asshole. So I am going to fulfill her wish and give her all I have. I didn't ejaculate for 3 days and I am completely full of seminal fluid.
Ebony Pussy
I start rubbing my cock on her hairy cunt to make it grow. That bitch is lying on the bed, her legs wide open, waiting for my dick to give her pleasure. I penetrate her cunt and move in and out to give her the tempo. Her vagina is tight and very enjoyable. Actually so enjoyable that I ejaculate in it within five minutes, filling up her cunt with a great load. When I pull out my cock, my semen is flowing between her legs, which makes me horny and keeps my cock hard.
Ebony Butthole
I use my own semen flowing between her asscheeks to lubricate her little anus hole. I rub it and pin it with my glans right before pushing in and invading her asshole. Her pussy is tight, but her asshole is tighter. I am now left with moving in and out of her anus. I am watching my cock appear and disappear inside her. She is my slut and I love having sex with her. Because she wants all my juice, I speed up my fuck and trigger a second cumshot, less impressive, but so enjoyable.