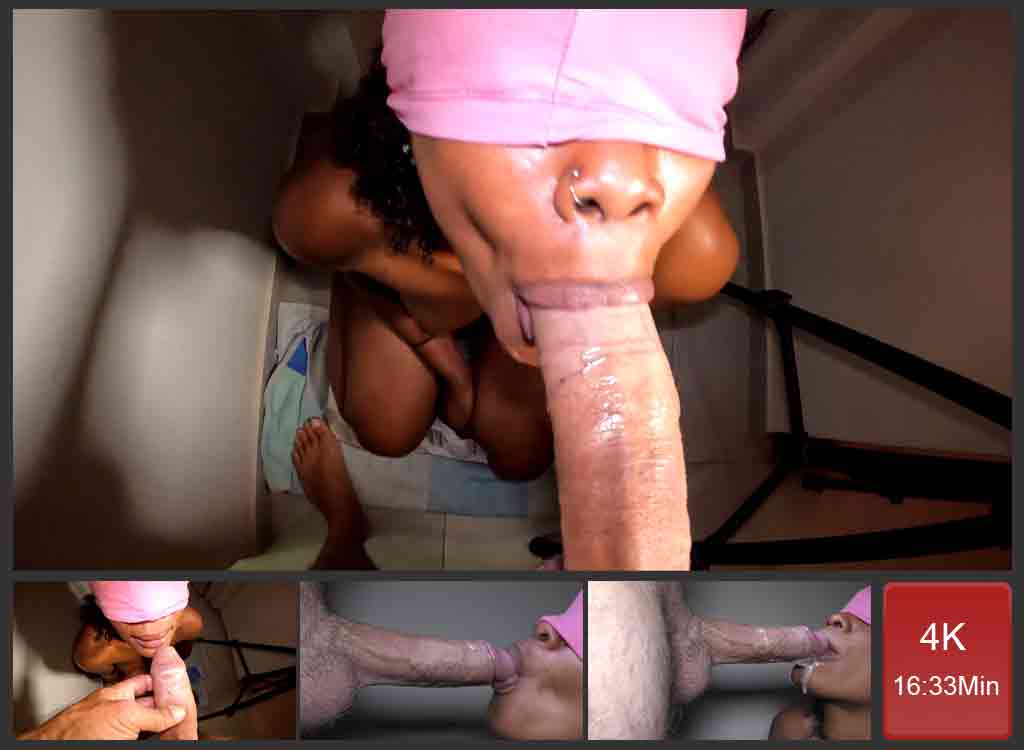 Oral POV Blowjob
Oral POV today with my ebony slut mouth. I definitely like to be sucked at the end of the week. And she loves sucking her Daddy to extract the juice from his dick. She is kneeling down before me while I grab my dick and aim it at her mouth. At this very time, my cock is sleeping and completely soft. This is when she starts suckling my covered glans to make the all rod hard. It takes no time and I quickly get hard in her mouth while she starts blowing my dick like no one else.
Ebony Mouth
Now my penis is hard as hell in her mouth while she is blowing me. She is so sensual and so generous, this is a real challenge trying to last in that situation. I really am fighting not to cum all at once. Nevertheless, I manage to last enough to enjoy her warm mouth wrapping around my cock and moving forward and backward. I sometimes think about something else, in order to cool down the pressure and have more time before cumming. Though I can fight against time, there is always a moment to jerk. And I reach that moment when I can't hold back my semen anymore.
Jerk In Mouth
My testicles are on fire while she keeps on blowing me. At this point, I just stare at her face blindfolded and let the pleasure invade me. My cock is spitting a large amount of sperm in her mouth while she keeps on sucking. The pleasure is huge when I am staring at her while she doesn't see me. My cock keeps on spreading my juice in her beautiful mouth. I will let my juice drop until the last drop in order to gain maximum pleasure from her mouth. She is the best.