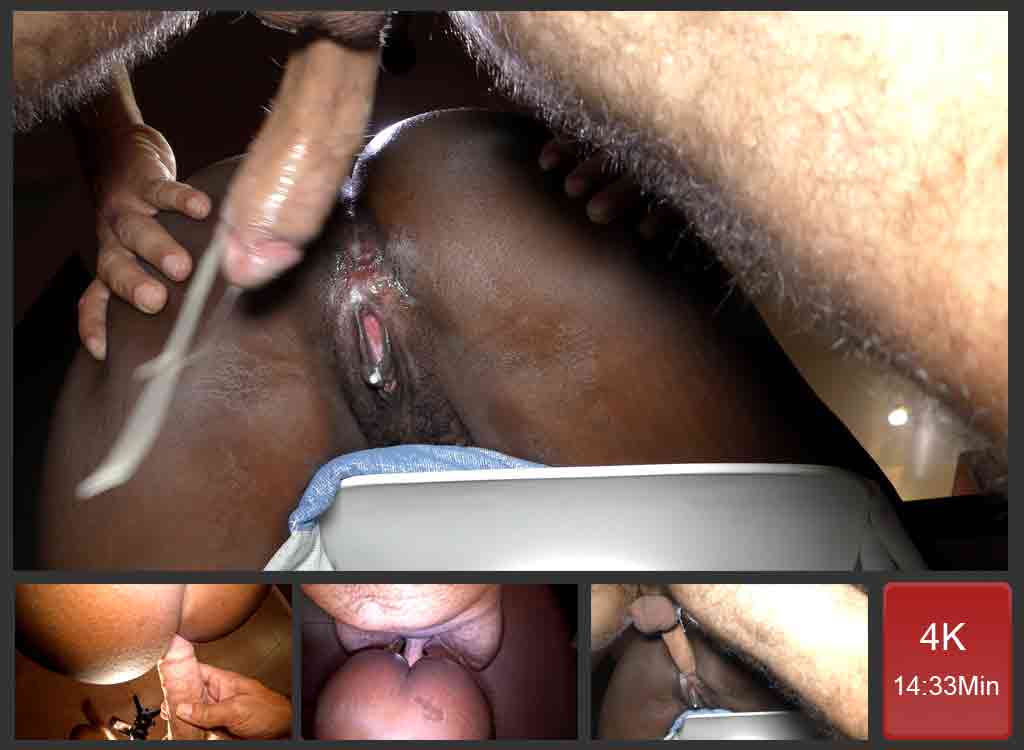 Anal Cum Dripping
Anal cum dripping today after I fuck my ebony asshole. I recently bought two bar chairs and I want to use them to fuck my ebony slut. She finds a good posture, with her butt exposed. Therefore I decided to try to fuck her ass like that. This is actually a good way to have anal sex. Because of the position, the shape of her hi=ole is far different. It feels tighter and offers a different sensation on my dick. So, here I am rubbing my cock between her ass cheeks. Previously I asked her to lubricate her asshole in order to make it easy for me.
Anal Push
This is actually very good to fuck that bitch this way. My dick is completely trapped in her ass and I am moving in and out. When I am fucking her, I can contemplate her beautiful skin, shining under the light. She is so good at anal fuck, I am enjoying my time. Like I said before, the sensation is different and I know I won't last long because of that. Therefore, I am focusing on her butt, trying not to cum all at once. Nevertheless, the time has come to release the pressure.
Anal Creampie
I grab her hip and pull it on mine. At this moment I know I can't go back. My dick spits massive loads of semen inside her little hole. I can feel my cock swimming inside her anus full of my cum. The feeling is very different today and I love that. My testicles are still expelling some milk, filling up her anus as much as possible. My big surprise is when I pull out my cock and I see my semen rushing out of her cunt, just like a stream. This position gives good pressure and sensations.