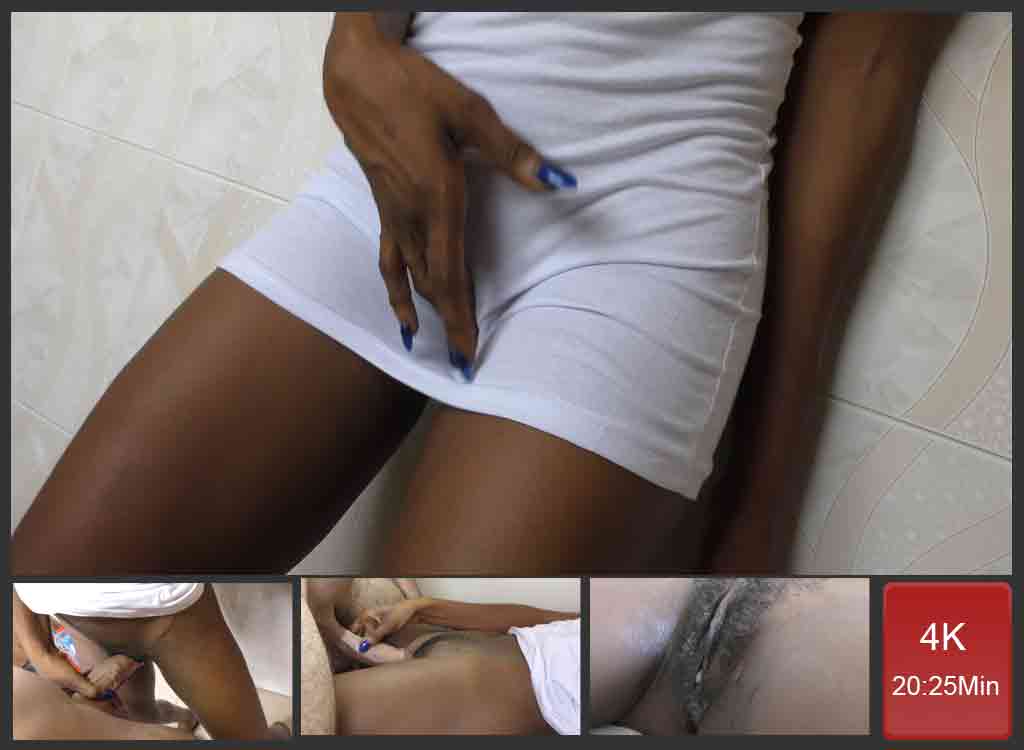 Mini Skirt Young African Lady
My African ebony sex friend is wearing a white mini-skirt today. I love the mini skirt, it makes me feel so horny. Especially a white-colored one on an African ebony teen. She looks like a real slut and I kind of love that. My ebony teen starts caressing herself, leading her hand between her legs. She doesn't wear any underwear which makes me feel hornier again. She touches her clit and keeps doing herself to excite me and make my cock very hard. When I get close to her, she grabs my cock and rubs it over her pussy hair to make it hard as she likes.
My Cock Between Her Lips
She keeps on rubbing my cock between her pussy lips. That's good and I love that. When my cock is really hard, she lies down the couch, offering herself to be penetrated. She keeps on rubbing my cock and lead it inside her. My penis is hard as hell and I start penetrating her as she becomes to be wet. I feel so good entering her vagina and moving inside. She is enjoying the drill and moaning like a slut she is.
Cum Inside My Pussy
I am feeling so good inside, I know I am going to fill her up to the brim with my hot juice. I hold it back a few minutes before exploding inside. She loves to feel the juice inside her. My penis is contracting and spitting hot milk while I am pushing in. I know she loves that, and I give her as much as she wants. When I am done filling her, I pull out my dick and let the juice flow out of her cunt. Her vagina is smelling hot and cummy. She is always ready to satisfy her daddy. I love AFRICA