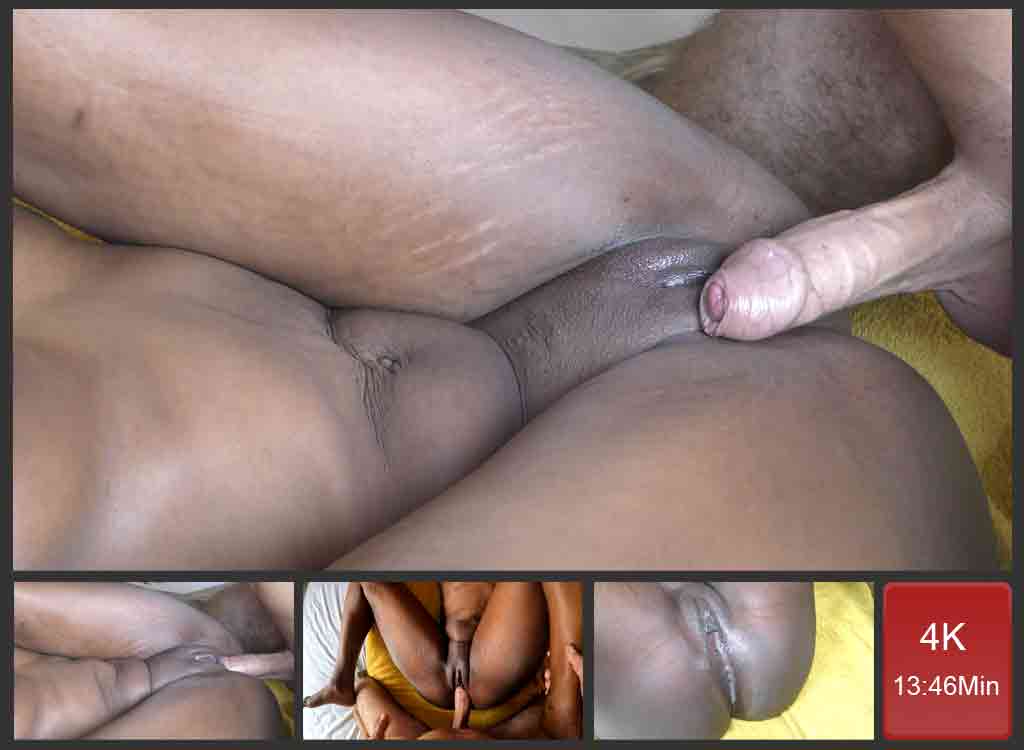 Bald Black Pussy
I have to try her new haircut. My African ebony slut comes home today with her bald black pussy freshly cut and ready to receive Daddy's dick. Therefore I have to honor that bitch and give her what she deserves. She takes a shower, cleans her pussy well, and lies down on the mattress her legs wide open for me. I then join her and drop my uncut and still soft penis on her shaved little pussy. It is good to watch your penis grow against pussy lips. You definitely know that you are going to fuck in no time, so your dick grows fast and lubricates fast as well.
Big White Hard Penis
When my dick is hard enough, I start rubbing it along her slot. Her lips are beginning to spouse my penis glans and I feel her needing me to push in. And this is what I do when my cock is hard enough. I push it directly to the bottom to enlarge the way for my big dick. I like how her pussy walls rub against my cock. She is pretty tight and I love that. I am moving in and out, conscientiously knowing that I won't last today.
Cum Dripping Cunt
I am now about to jerk in her hole. I speed up my move to trigger the jizz. When I know I can't hold back my sperm anymore, I just push in as strong as I can to perforate her womb. I like to be stuck in her, keeping on pushing the hell in her pussy hole. She is enjoying the drill as well. I am spitting the all content of my testicles inside her pussy. When the pleasure disappears, I pull out my dick and watch the precious sperm dripping out of her lovely cunt!