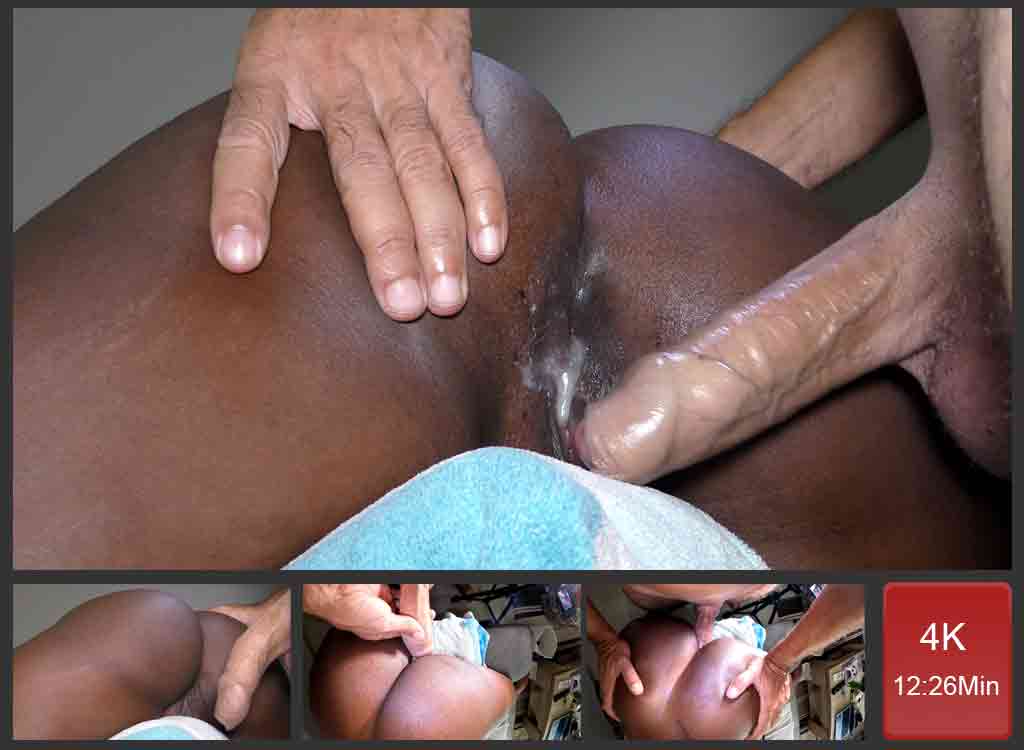 Feed Me
Feed me with your cock and semen she said, while I was fucking her asshole with my hard dick. This is a casual morning with my ebàny girlfriend getting ready to go to work. Nevertheless, prior to going to work, she needs Daddy to fuck her little one as deep as I can. Therefore, I obeyed her request and bent her down on the couch. Her butt is waiting on the sofa while I am wanking to make my pistol as hard as possible. When I am ready, I push it in as deep as possible to dilate the way to heaven.
Doggy Fuck Amateur
Now that I am inside, I can feel her anus muscles contracting around my penis glans. That is awesome and I am pushing my cock so deep, I can't see it anymore. On her side, she is enjoying the drill and moaning every time I push in. Such a pair of buttocks is a real luck and a gift of god. Obviously, I will never tell her that and keep on fucking her and enjoying my time. I speed up my fuck until I get to the point of no return. This is one of the best parts when you can't retain your load and it is going to jerk whatever happens.
Magic Cumload
Here it is now. My penis is spitting the hell inside her butthole. This is wonderful to feel the heat of my semen inside that trap. I wish I were trapped for the rest of my life in that situation. Unfortunately, it won't happen. And, I have transferred all my cum from my testicles to her asshole. %y balls are completely empty now. I am left with her anus hole wide open, letting my semen drip out. Now she can go to work freely!