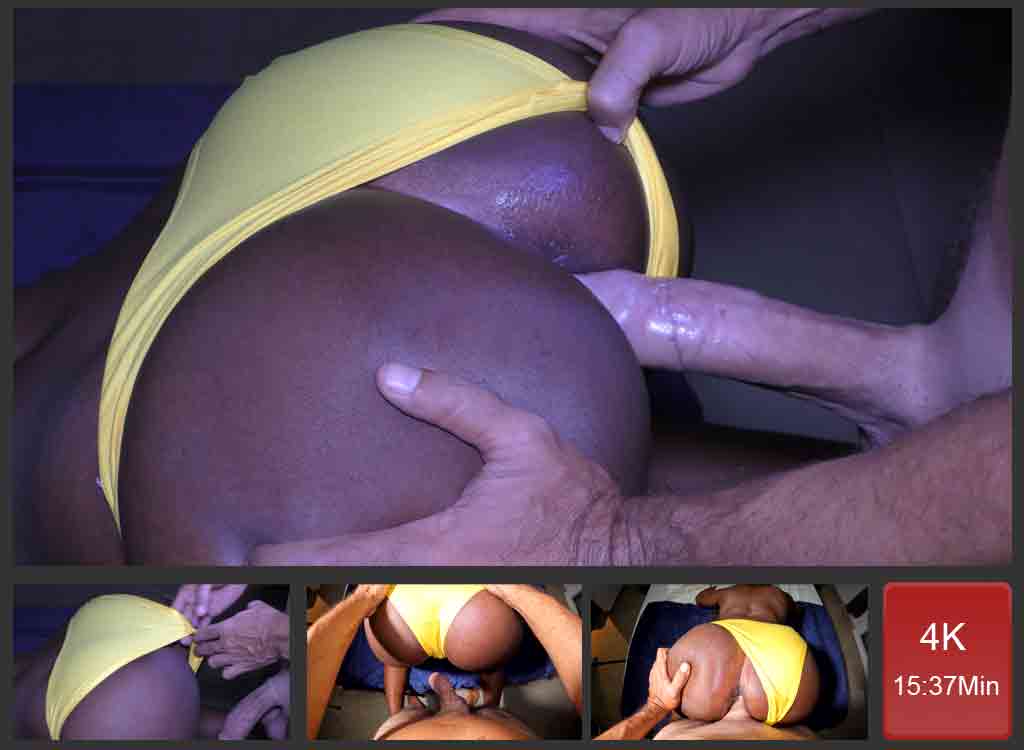 Ebony Buttocks
My girlfriend's ebony buttocks are so ready for Daddy to play with. She loves to kneel down and display her butt wearing a yellow panty. Therefore, Daddy is always ready to push his big hard cock deep inside any of her holes. It takes less than thirty seconds to let my dick grow big and hard. I tear her yellow panty aside and aim my penis at her little one. Prior to penetrating that anus beauty, I am rubbing my cock all along her arsehole, lubricating the gear and making me ready to fuck her asshole. Once I am done rubbing around, I simply push in and let the magic happen!
Anal Pushing
I love watching my cock dilating her little anus hole when I push inside. This is wonderful to watch how beautiful is nature. My cock fits perfectly inside her anus! The sensation of rubbing when I push in is unbeatable. Once inside, I can let all my cock disappear inside her body. Now I am ready to move in and out and take a lot of pleasure. I am going to enjoy the drill until I can't hold back my cum anymore. This is a waiting game I always lose. Nevertheless, I never get bored and I am always ready to penetrate any of her holes!
Analed By a BWC
Here we are playing with the point of no return. There must be an end, unfortunately. And it is coming now. So I grab her hip and push my dick as deep as I can to fill her butt with my man sauce. I am literally spitting the hell inside her butt. This is a wonderful sensation to possess that slut by the ass. My balls are pretty well loaded today and her butt is going to be filled up to the brim.