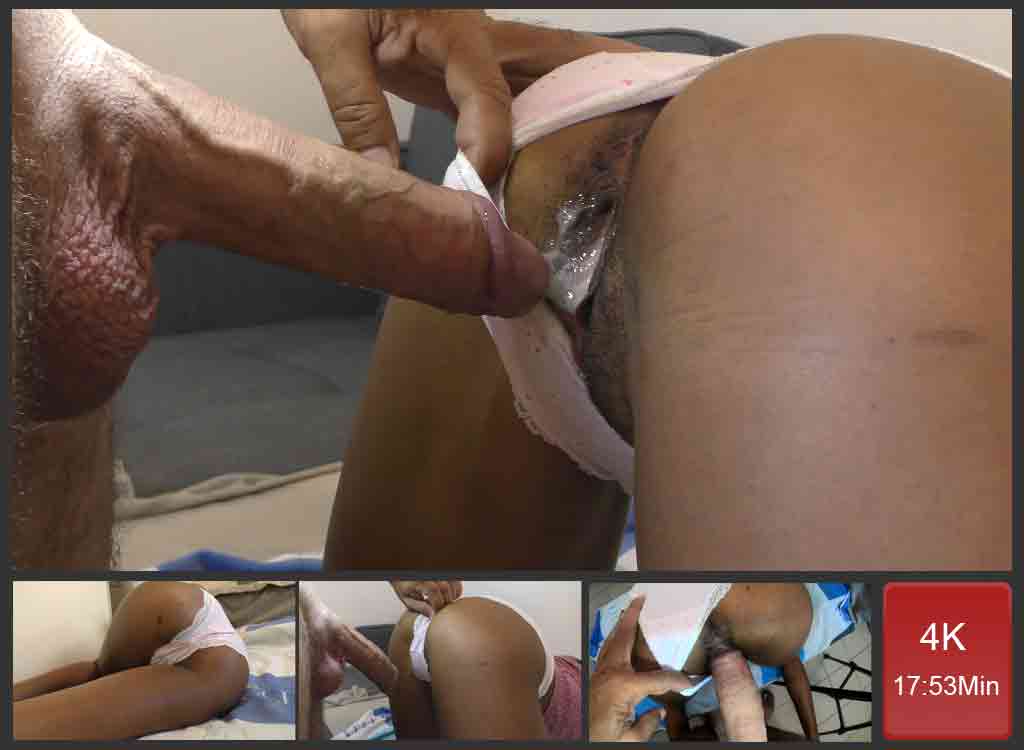 Ebony Wants Cum From Daddy
I am so lucky, my ebony wants cum once more and I am ready to fill her up with a nasty load of my hot jizz. Can you believe that Little African slut is coming to my office to claim for her sperm load? It's kind of funny the way she begs for it. Therefore I have to execute her will and give her what she deserves the most: my attention. Being a bit busy, I promise her to fulfill my mission right after finishing my duty. So she lies down on the couch waiting for me.
Ebony Sleeping Slut
She was so excited, she manages to fall asleep on the couch. And I found her sleeping, and decided to record her like that. When she is up, she automatically kneels down and offers her wide-open pussy to daddy. Therefore, my cock starts getting bigger and bigger as long as I am caressing her butt. When big enough, I aim my cock toward her slit and start opening her pussy gate with my dick head. I intend to make her queef today. I gently push myself in her, and when the way is clear, I push in with a bit of force, releasing trapped air in. Her cunt is farting and I love that.
Testicles Expelling Hot Jizz
Everything you do before cuming is a waste of time. The best moment is always when you expel sperm straight inside a tight pussy. Feeling your juice invading the gap while the pleasure is hitting your testicles and penis is the best moment. For her, this is also a good moment to feel my cock pushing in her and spitting hot water inside. She is a real nymphomaniac and I definitely love to fill her up with all my juice!