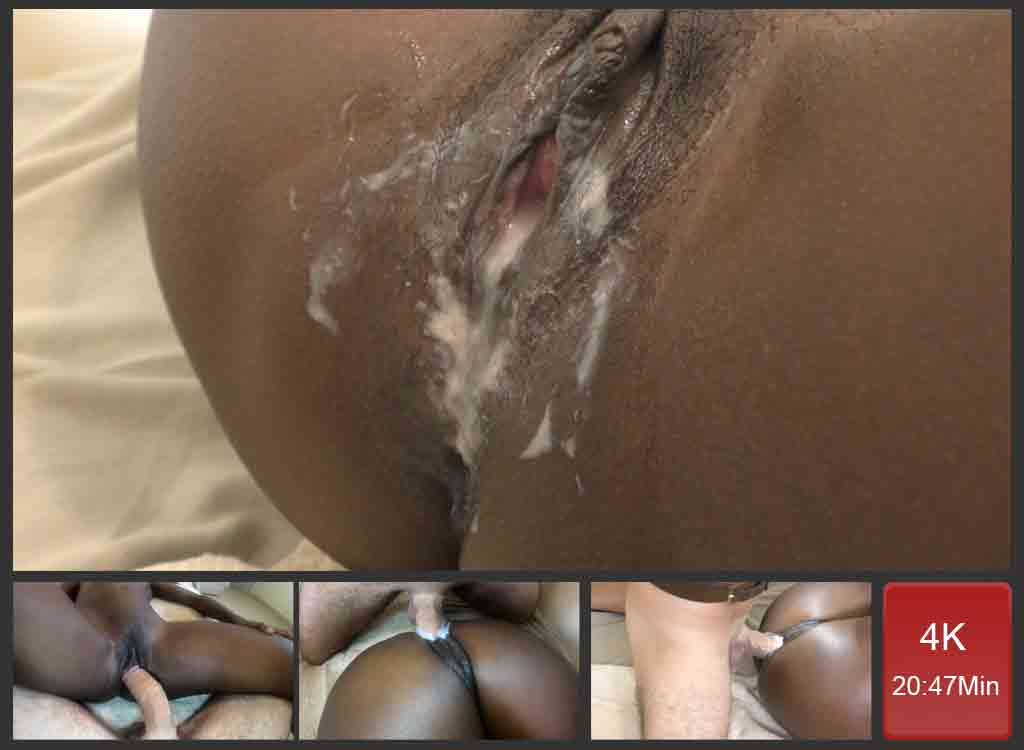 Ebony Creamy Pussy
One of my African girlfriends has an ebony creamy pussy. It means that she is making a lot of white creams when someone is fucking her. Because I like that, I ask her to come to the office and give me all that she got. She comes to the office, very hot and ready to fuck good. She starts doing herself on the couch while I am recording her. This kind of really nymphomaniac girl is very impressive and turns me on at once. A couple of minutes recording her on the couch is enough, I am going to penetrate her and fill her up with my juice!
White Cock Loves Black Vagina
My penis aims her little cooky between her legs she opens wide. No chance to miss the target. My uncut cock gently introduces itself between her slit lips. Then it slides inside her cunt gently. At first her pussy doesn't cream much. But, as long as I am moving in and out, my cock begins to foam and some white waste is gathering on her lips. A very nice contrast appears between the color of her skin and all this white cream. This is awesome
Man Milk Melted With Pussy Cream
When all my genitals are about to explode, I push my cock as deep inside as I can. My testicles throw huge loads of sticky white cum. My cock is stuck in her love hole, lined with her white cream. When I am done filling her up, I gently pull out my cock which is full of white waste. Then, I stare at my juice flowing out of her pussy hole, completely whitened by her pussy cream. The outcome is wonderful. Her pussy is all white, dripping out some white and thick sperm. I love that shit!