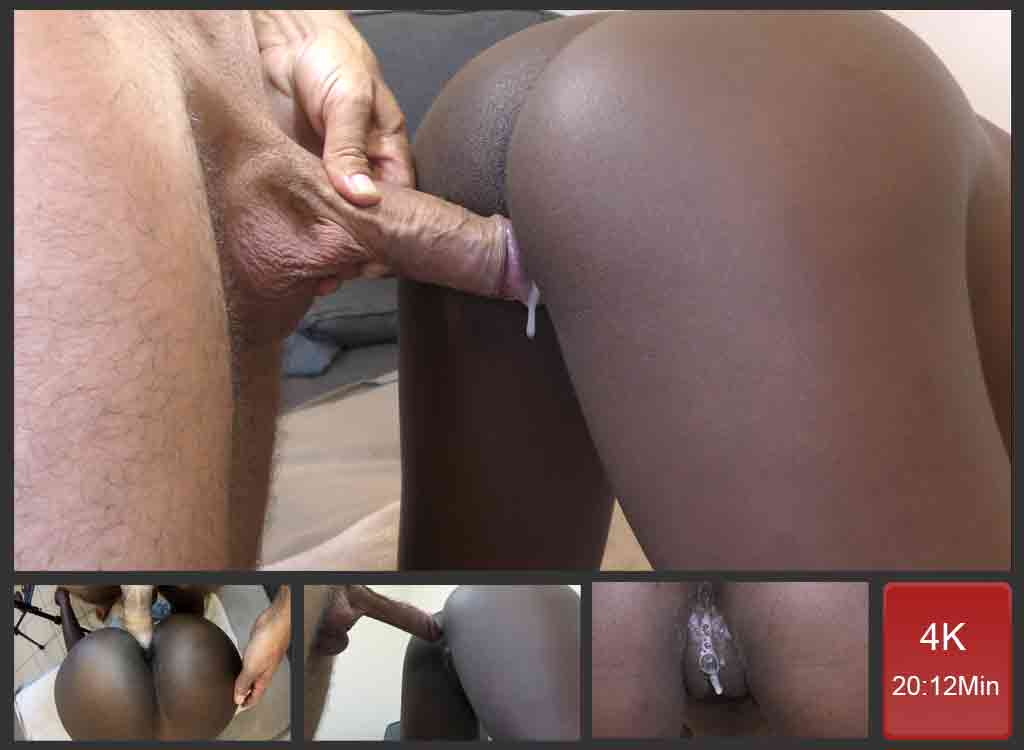 Black Vagina Queefing
Black vagina queefing again! To be quite honest, I am becoming very fond of making her narrow pussy fart under my penis pressure. This little African chick is so tight. When I fuck her in Doggystyle, some air gets trapped inside her and released when I push in my big penis. It's a very nice feeling when her pussy farts. It can give someone the sensation of dominating and having control over her pussy. When this girl kneels down, offering her rump, I assume very few males could resist. She is so good to penetrate.
African Butt Are The best
I came to notice that she took a little bit of weight. And her body has changed a bit and I love her like that. I become the happiest t guy on the planet when I come to grab her hip and push myself in her. She kind of loves it too as far as she always put herself in a position for me to fuck her. Therefore I am always ready to give her all I have. What a tremendous moment to stare at her little anus when I fuck her in Doggystyle. I stare at my cock coming in and out, waiting for the ultimate push
Amateur Creampie
When the time has come to honor her, I contract my cock as strong as I can. Undergoing the orgasm that is invading my down belly. That is the moment when I am completely stuck in her. My balls are releasing all they have deep inside her. Nature is so great that it makes the male unable to pull out his dick until the testicles have finished expelling sperm. The last best moment to live is when I pull out my cock and see all that hot cream flowing out of her. She is full of my sauce!