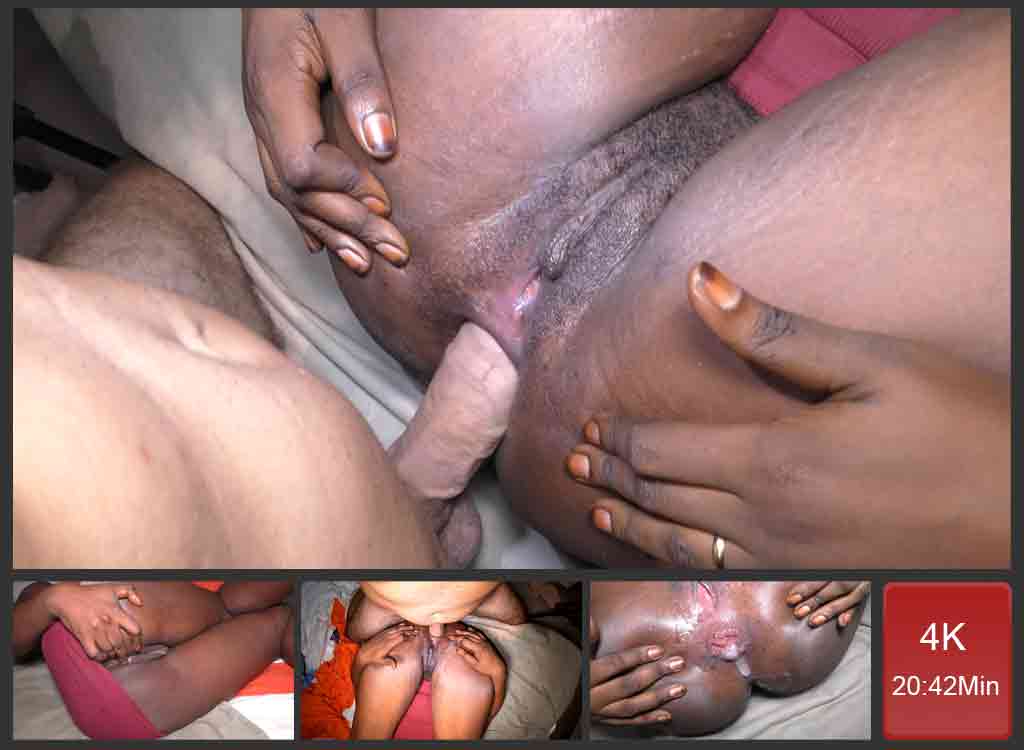 Ebony Butthole
My ebony butthole girlfriend needs a dilatation by Daddy's big white cock. I am lying down on the couch watching tv when I receive a text from my slut friend lying down on the bed asking me to come. I find my black GF lying down on the bed doing her little anus hole with her finger. This is her way to claim the anal moment she pretends deserving. What can I say, she is an anus freak today and she always wants some more. Well, because I am very generous and completely obsessed with sex, I can't refuse it. Therefore, I open her legs and start rubbing my cock on her arsehole as usual.
Narrow Anus Gets Dilated
I already know her little hole is very tight and very narrow. Therefore I have to open it wide with my penis. Someone has to go gently at first not to hurt madam. When you feel your penis glans entering the gate, there is a lot of pressure on it because it is leading the way. But when it passes the gate, you are quite sure the rest of my penis will fit. The first push to slide in is really a great moment. Watching your dick disappear inside that hole is really precious.
Ejaculate Inside Ebony Hole
When I am inside, I like to move in and out to dilate the orifice as much as I can. Then, it is so enjoyable to move in that part of her body. It is far deeper than her pussy hole. Deeper and tighter, which is really a good way to have pleasure with a woman. I am now left with my semen, which is going to rush out at any time now. I try to keep it in as long as I can until It just jerks out my cock and fill her butt with love.