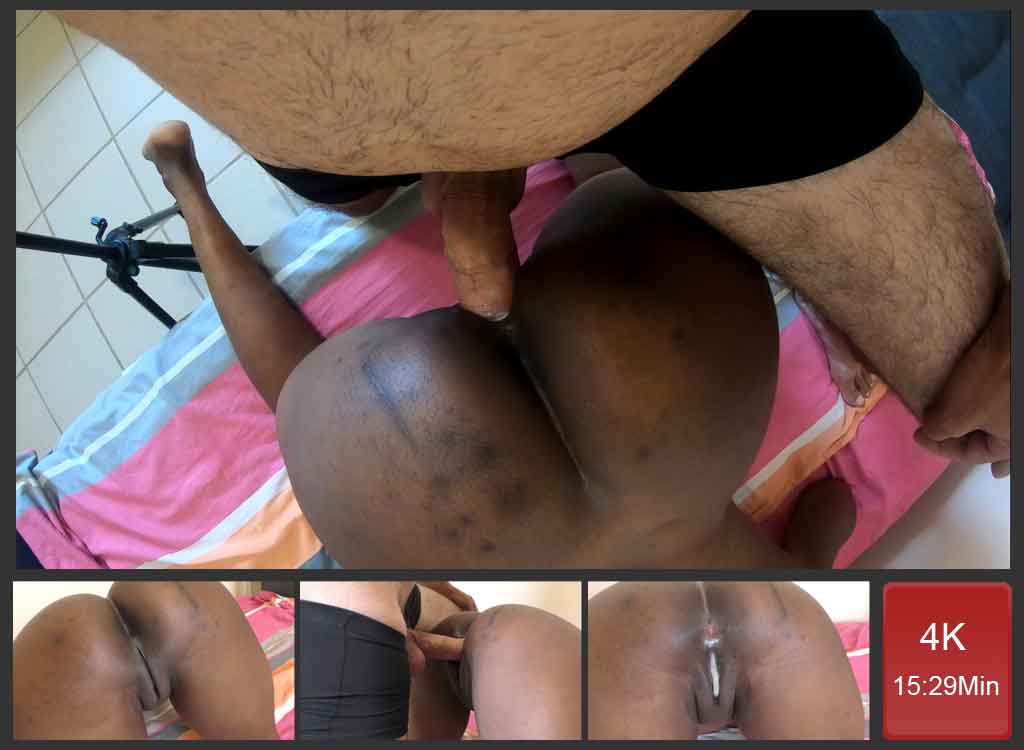 Ebony Butt Shaved Pussy
My quarantine ebony butt is back again to please her daddy. Despite spots and scars, I love that ebony butt to penetrate and unload my hot milk. I am very fond of seeing her offering her shaved pussy hole to her master for a few dollars. Today my balls are full of liquid, and I am going to fill the hole with it. Because this girl is tight as hell, I first apply a little bit of lubricant on her vagina. I can't sink my entire cock inside her. Her hole is too narrow to receipt my entire penis.
Big White Cock
My dick is hard and I play with her pussy hole gate, rubbing my cock around to feel her. Once I am ready, I push my shaft inside and start going out and in. So her hole opens gently around my dick and I see her lips wrapping around it. I kindly penetrate her, trying to dig in her. Because he is doing the birth control program, I know I can play in her without any fear of getting her pregnant. I am feeling very good inside her, she is hot and soft. Therefore it's now time to empty my testicles, willing to throw up.
Ebony Creampie Amateur
I am now ready to cum inside her. So I push inside and let my cock running into pleasure. My balls explode and start spitting huge loads of hot semen. I keep on pushing in, feeling the bottom of her cunt getting full of sperm. After a few seconds of sinking my cock inside, orgasm pleasure starts decreasing, and the juice stops flowing out of my cock. Then I pull my penis out of her cunt and start watching the sperm dripping out of her. Her hole is full of my sauce, And she lets it flow out of her!