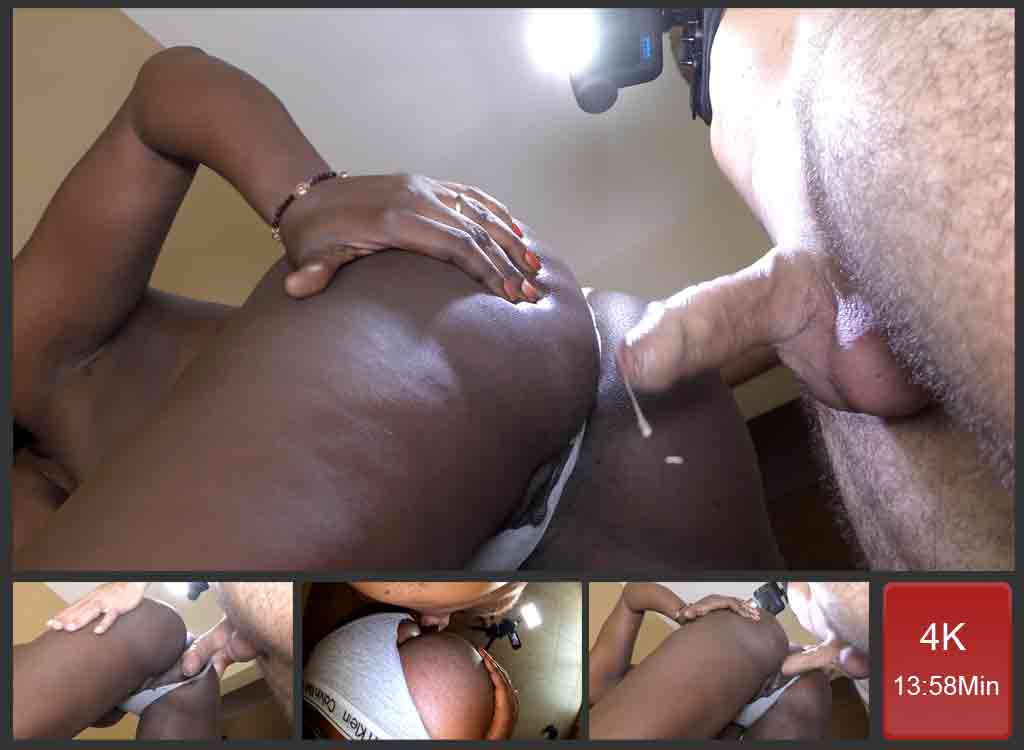 Ebony Analed By BWC
Ebony analed by a big white hard cock? Yes, I grab my black slut this morning and force her into an anal quickie right before she must leave for work. I need her to hold my semen in her anus all day long. Therefore I need to impregnate her little hole with my cock in order to achieve it. She is wearing a grey panty that I tear aside to access her little one. I am so horny, My cock is wet prior to even touching her. First, I rub my cock between her buttocks to lubricate the entire place.
Black Wet Pussy
By rubbing my cock between her legs, I discover that her pussy is very wet as well, meaning she is horny this morning. Her butt is very nice and very sweet to rub against. My cock is getting hard enough and I think it is time to aim it toward her anus hole. I search for the gate with my penis glans until I found the hole. Gently and slowly I penetrate her arsehole, dilating her muscle, making it open for Daddy's gun. She has to go to work, so I won't last long in her anus.
Cum Filled Anus
It is now time to achieve what this is about. I feel my testicles getting hard, and my cock is burning hell. I just can't hold back my semen anymore. My hip sticks on hers, my hands are pulling backward her hip while I am pushing in her anus as strong as I can. I feel my sperm rushing out of my cock, shaking my body with pleasure. She is contracting her muscle to pump my semen as much as possible. When I pull out my cock from her, some of my cum drops down. I am sorry for this little waste that should be deep inside her butt.