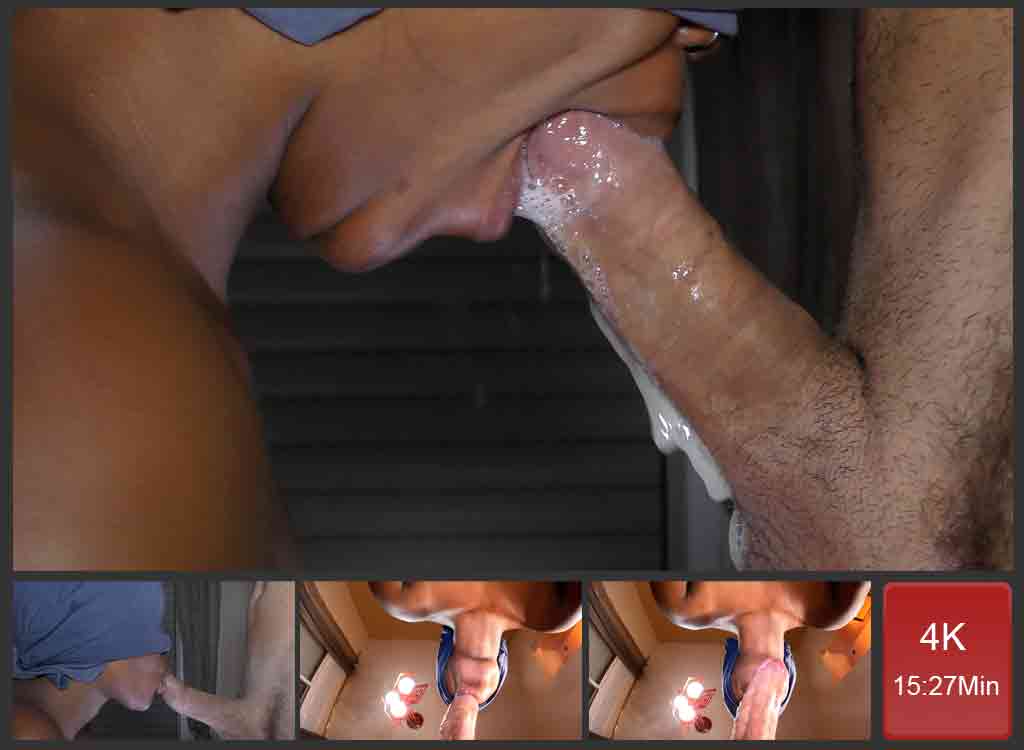 Dick-Pumping Slut
My dick-pumping ebony slut is kneeling down before me. I love those moments when I am so in control. This is the kind of moment where I like to take my time because I know it is happening right now. While my cock is still small and soft, I like to introduce my prepuce in her mouth for her tongue and lips to taste it. My penis glans is still covered when her mouth starts to pump it. Therefore my dick is growing in her mouth. Her tongue is at work to uncover it and let my dick head raise and appear. There is no need to mention how fast it grows big in her mouth.
Oral Massage
Receiving sex from that slut's mouth is my privilege. I feel her tongue moving under my cock and blowing it in while she moves up and down her head. Sometimes I feel like she is a sex toy when wearing her mask. She actually can't see me while I am staring at her mouth working. Therefore I can fantasize as much as I want because she can't see me. My testicles are always full of semen when I am in her mouth. I don't know whether it is tied to the blowjob, but my orgasm is always stronger when in her mouth.
Oral Cumshot
As she keeps on blowing, I grab my nipples and squeeze them hard and painfully, which triggers an automatic reaction of ejaculation. My semen starts jerking in her mouth while I continue squeezing my nipples. I am now emptying my balls into her mouth. My semen is dripping out of her mouth, running down on my cock. The milk is so thick, it sticks on my cock prior to falling down. That black mouth is a real sex paradise to cum in!