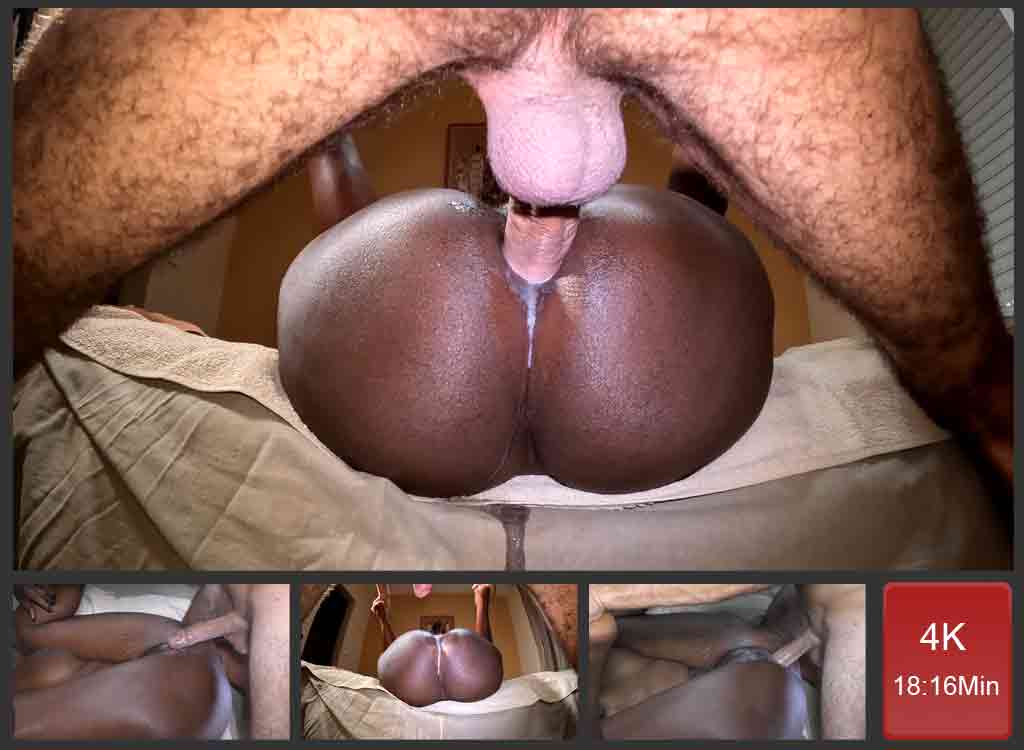 Double Shot In A Row
My testicles are so full, I need to empty them properly with a double shot. When I fuck and cum, I usually feel horny again a couple of hours later. Therefore I have to fuck again or masturbate to cool down my temper. That is why today I am about to penetrate my ebony pussy girlfriend, with a goal in mind: I need to honor both of her holes with my semen in them. This is what she deserves today, and she likes it already. She lies down on the bed, opens her legs wide, and is ready for Daddy to honor her purse as she deserves!
Pussy Cumshot
I rub my cock on her clit, in order to warm me up and warm her up as well. It actually takes no time for my cock to get hard. I push my cock into her vagina and start doing her. Her pussy is warm and sweet. There is a long time since I didn't fuck her through this hole. I like it too. I am moving in ad out of her cunt, anticipating the moment I am going to fill that hole. And, as a matter of fact, I jerk in her pussy quite quickly, filling her hole with a large amount of sauce!
Butthole Cumshot
I am so horny right now, watching my semen flowing out of her cunt. Without taking a pause, I aim her butthole with my cock and force it inside. My cock is still hard and I take advantage of that to insert it very easily into her anus. Once inside, I feel her muscle around my cock while I am moving in and out. Eventually, I manage to trigger another cumshot deep in her asshole. After that drill, I don't feel horny all day!