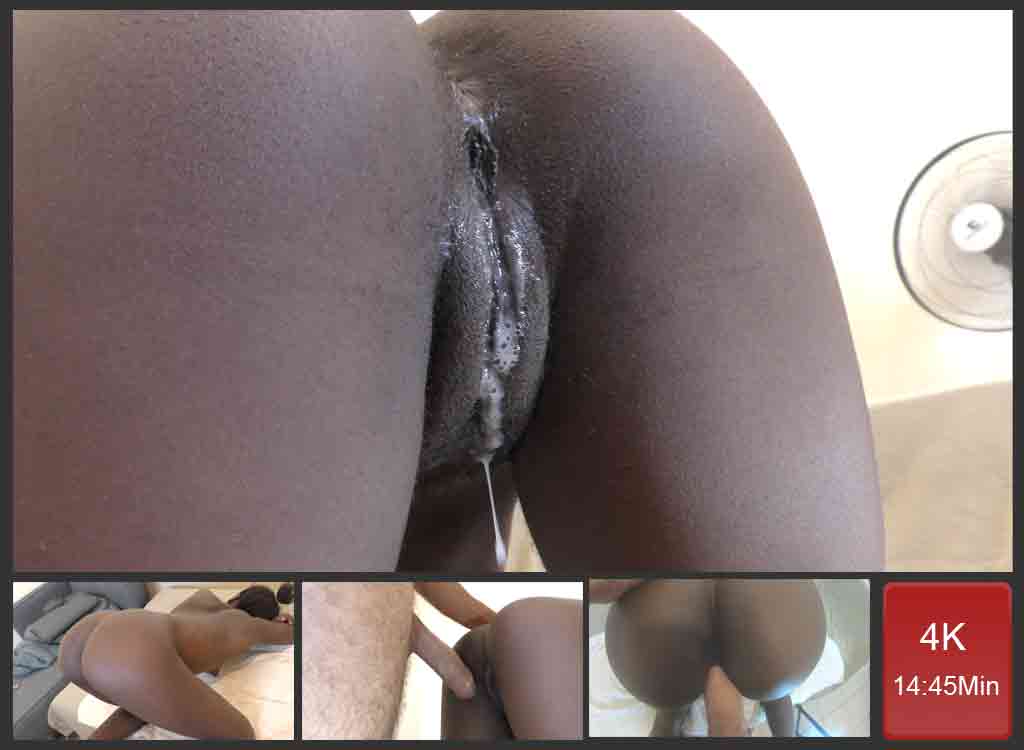 Doggy-Fuck Biracial
Here is my African maid on duty again. Today I have to doggy-fuck her prior to starting her duty. Therefore when she enters the office, she directly takes off her clothes and kneels down on the couch. I can't wait to drain my testicles that are way too full for me. So she is going to receive Daddy's load while she is offering her pussy to be fucked from behind. I let my penis grow between her buttock, pending for action, I am staring at her pussy I am going to fill up. When Daddy's cock is hard enough, I push it in and start doing her pussy with my big cock.
Black Pussy Queef
Her delicious pussy is opening as much as it can to let my dick slide inside her slot. Because she is very tight and my cock is big, her pussy starts faring like hell at every move I do inside her. This is a very nice feeling to make her pussy queef like that. She loves it. And because she does, it gives me more feeling to do it more and more. I guess I love it too. It is now time to impregnate her as deeply as possible.
Huge Creampie Amateur
I am now about to ejaculate inside her. I grab her hip and push my cock as much as I can. My sperm is rushing out of my testicles, flowing out of my cock. I am grabbing her and won't let her until I am completely empty of my sperm. I now feel the orgasm decreasing in intensity, I am relaxing and I push with less strength. When I pull out my dick, I leave her pussy very messy, dripping Daddy's cum and still contracting. Let us watch that beautiful cunt full of sticky sperm!