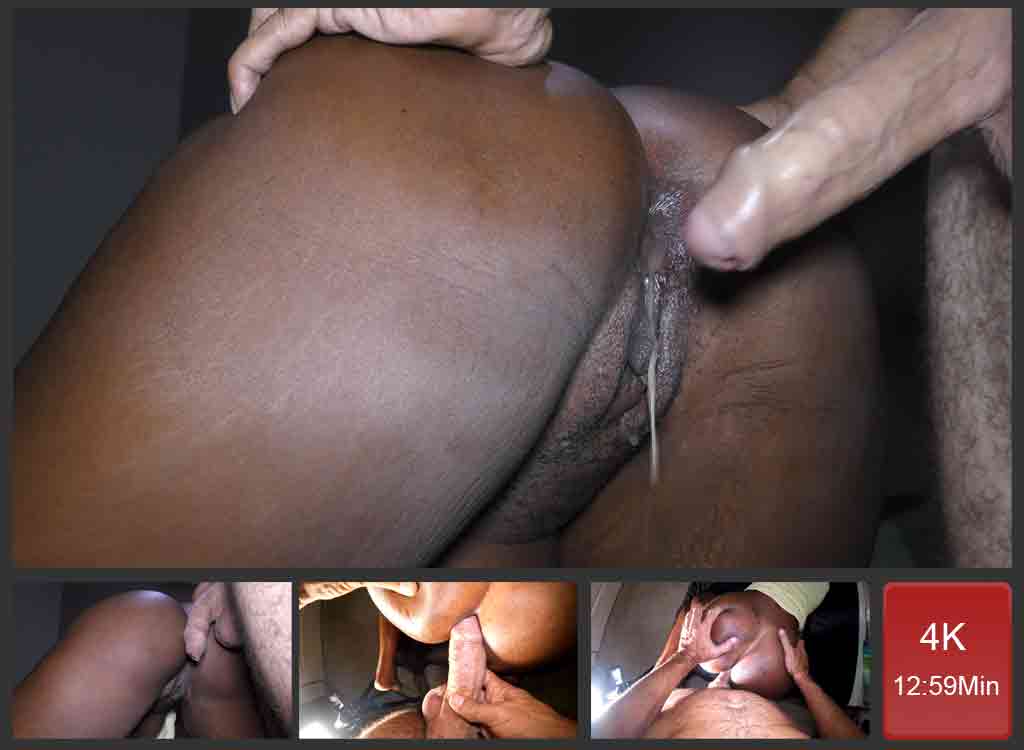 Dilating Her Little One
I am dilating her little one. While I found her kneeling down on the bed, I couldn't(t help but take out my cock and pin it between her buttocks. The smell of her butt is something that turns me on in no time. Therefore, my cock is hard and aiming at her little one. This is so empowering to push inside that orifice in order to dilate it with a dick. You can feel the pressure of your dick pushing and opening the way. That is a great moment. We both love it and practice it as much as we can.
Doggystyle Interracial
I am fucking her asshole properly now. My cock is disappearing inside her butt and reappearing. That is so enjoyable, I feel like I am the captain of the boat. That little lady is never done with sex. She always wants some more and more. Because of such an appetite, I have to fulfill my duty and give her what she deserves the most! My balls are claiming for an empty and I feel like I can't hold it anymore. I just let my dick explode in her asshole!
Cum Dripping Ass
Here I am jerking inside her anus hole. I am pulling back her butt to drill it with my cock. All my juice is filling her anus hole, warming up my cock. She is contracting her butt to press my cock and bring it more pleasure. She is wonderful. Gently and slowly, I pull out my cock and let my semen drip out of her butt. Some air rushes inside her anus prior to letting some semen drip. I don't remember having sodomized a girl so much in my life. She is a real anal queen I love to fuck from behind!