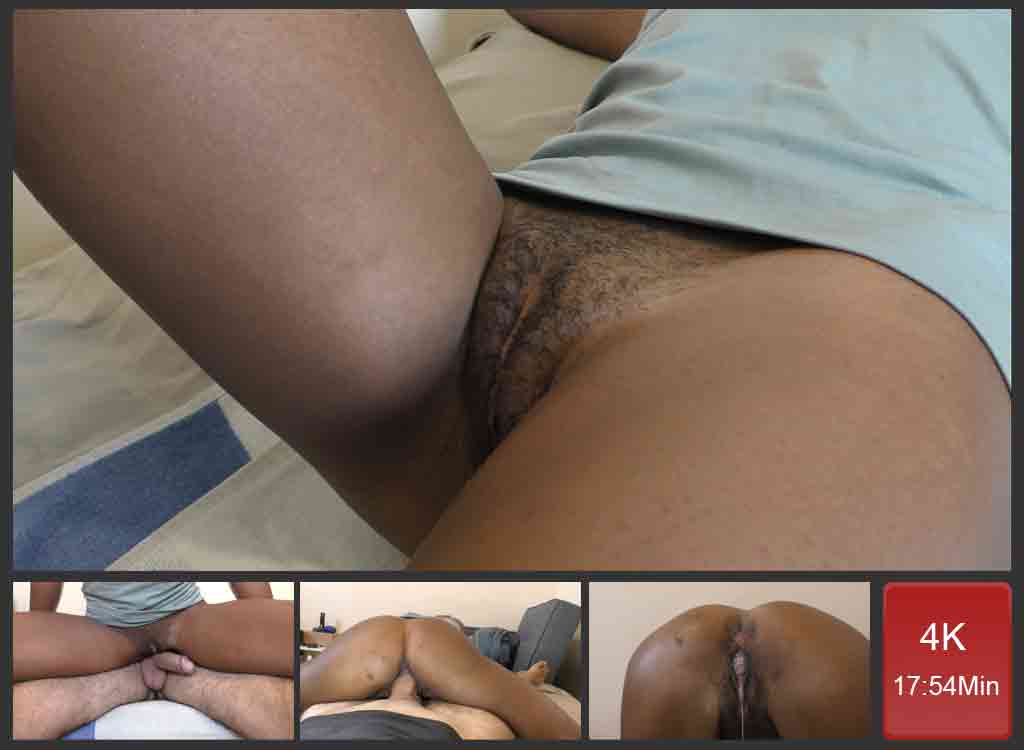 Dick Riding Until Cumshot
My African ebony whore loves daddy's dick riding. She comes to the office today intending to ride daddy's penis until he comes inside her little love hole. She is so hot I can't refuse her will. Therefore I lie down on the couch and let her play with my dick. First of all, she rubs her short-haired cunt on my penis to make it hard. In no time I hard enough to penetrate her vagina and start doing cowgirl moaning like a slut. God that's so good to be inside her. I am watching her ass bouncing on my dick, hard as hell!
Ebony Cowgirl
I am quite happy to have this little naughty girl available on demand. After a couple of minutes of jumping on my dick, I ask her to change her position. Actually, I had to calm her down before I cum inside her in 3 minutes. So I take a better position for to ride me again. This girl turns me on so bad, it's like my balls are producing more cum for her than the other girls. Pretty quick I am about to cum in her, not being able to hold back my juice anymore.
Huge Load Of Hot Cum
When she feels me cuming, she litteraly swallow my dick with her pussy. I pushing up while she is pushing down with her cunt. Therefore, my cock is stuck inside her and she wont let it go until I am completly empty. That's awesome. I love that girl riding my penis until I ejaculate inside her. When she lifts her buttoc and release my dick, a huge load of cum flows out of her little hole. Sperm is flowing down on my balls. I can feel the heat on my testicles skin while she is slowly calming down. She obviously did cum as well. I love that girl!