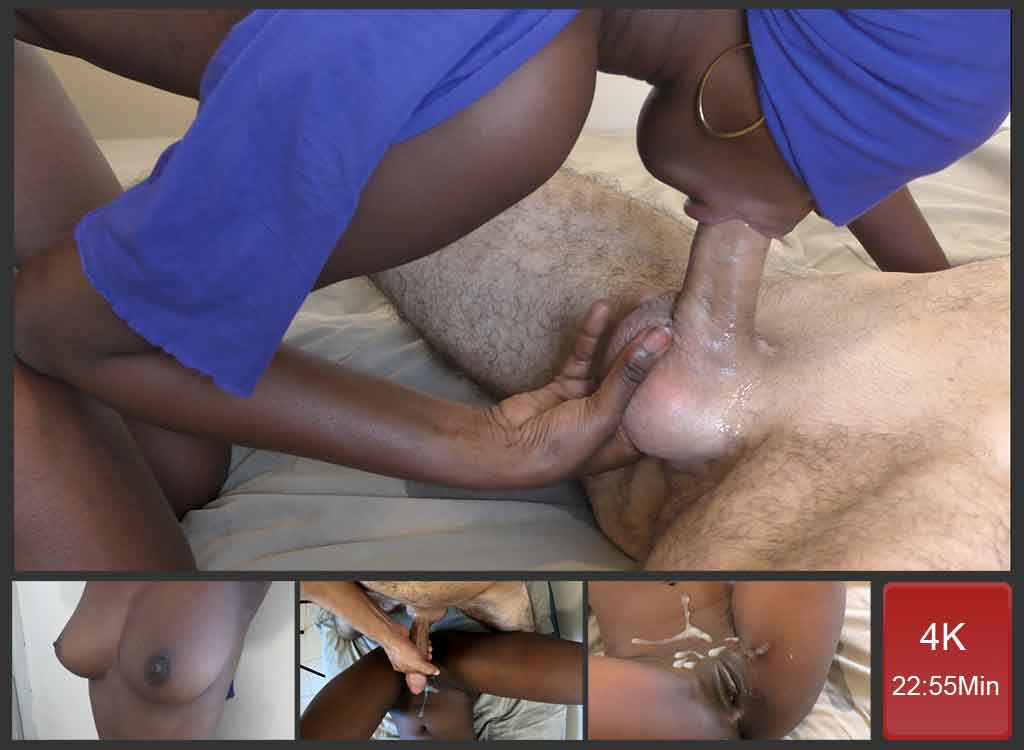 Cum On Belly, But Blowjob First
I love to cum on belly, but first I want my little ebony girlfriend to suck my cock and spread saliva to lubricate my penis. Sperm contrast on black skin is relevant and I am going to cum on belly today. She blows my dick and I feel it so good. So I am getting hard pretty quickly. Her mouth is sweet and her tongue quite perfect. She dribbles saliva on my shaft. It makes it lubricated before penetration. When she starts kneading my testicles, the pleasure is at the top. My cock is now hard enough to enter her vagina.
White Cock In Black Shaved Pussy
I am getting inside her shaved pussy like in butter. She is already wet. She must have been excited by the drill. Holy shit, I do love the softness of her skin while I push inside her tight little pussy. My dick is hard as hell and my testicles are contracted by the pleasure. I keep on pushing in, enjoying the friction of her cunt on my penis. She is narrow like a little girl and I love to be inside her!
Huge Loads Of Cum
When I can't hold back my hot juice anymore, I pull out my cock and spread semen all over her little shaved pussy. Hmm, the pleasure is huge while my cock is tossing my balls content. White cum on black skin is a very nice color contrast. Her pussy is embalming while the sperm odor is melting with. The mix of the two is taking my nose while I am emptying my balls over her nice ebony little cunt. My balls are tight and my cock hard as wood. What a beautiful result emerging on her down belly. A beautiful and sexy work of art.