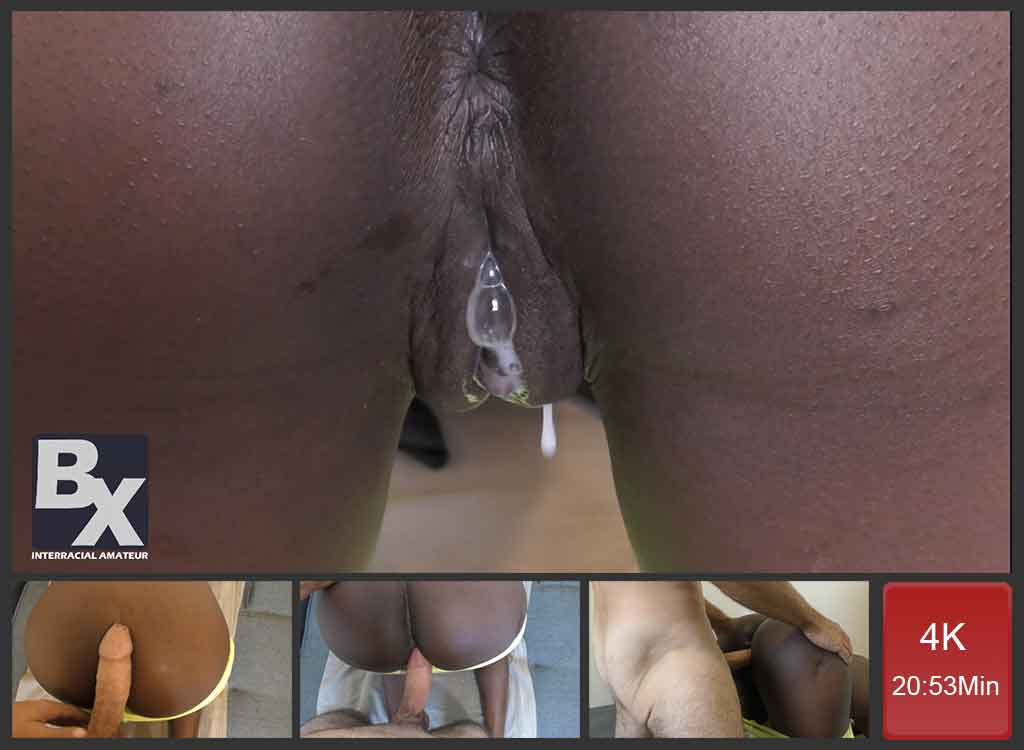 Black Teenager Doggy Style
I love my black teen girlfriend and her lovely pussy. I say teenager because she is 19 years old and at this age, you are considered as a teenager. However she is an ebony teen chick, she is very mature and she always says yes for a fucking moment. She came with her little yellow short panty, which contrasts very well with her skin color. She wants my cock in her while she knees down. And by the way, she wants my money in her pocket too. I love that concept to fuck for a cheap price whenever she needs it. Which means she needs it all the time.
Tight Pussy For Big Cock
I flap my cock on her buttock to make it hard while I am contemplating her beautiful and sexy back. Her skin is so soft and shining with gold reflects. It doesn't take long for me to be hard as hell, dropping down her yellow sports panty to let appear her beautiful black strawberry. My cock is getting wet and I don't wait for her to be wet as well to insert my self in her. Always a big pleasure to force my penis inside her genitals, opening her big lips to go through the bottom of her cunt
Sperm Bubbling Out
I am pushing inside her black pussy, grabbing her buttocks with my full hands. My big cock touches the end of her cunt every stroke. I know I am going to fill her pussy up to the brim. My testicles are full of sticky juice and I feel the orgasm coming up. When it comes, my balls contract and toss big loads of breeding juice, filling her hole. I stay inside to make sure the whole content of my testicles gets inside her. When I remove my cock, she drops the juice out of her pussy, bubbling and dripping between her lips.