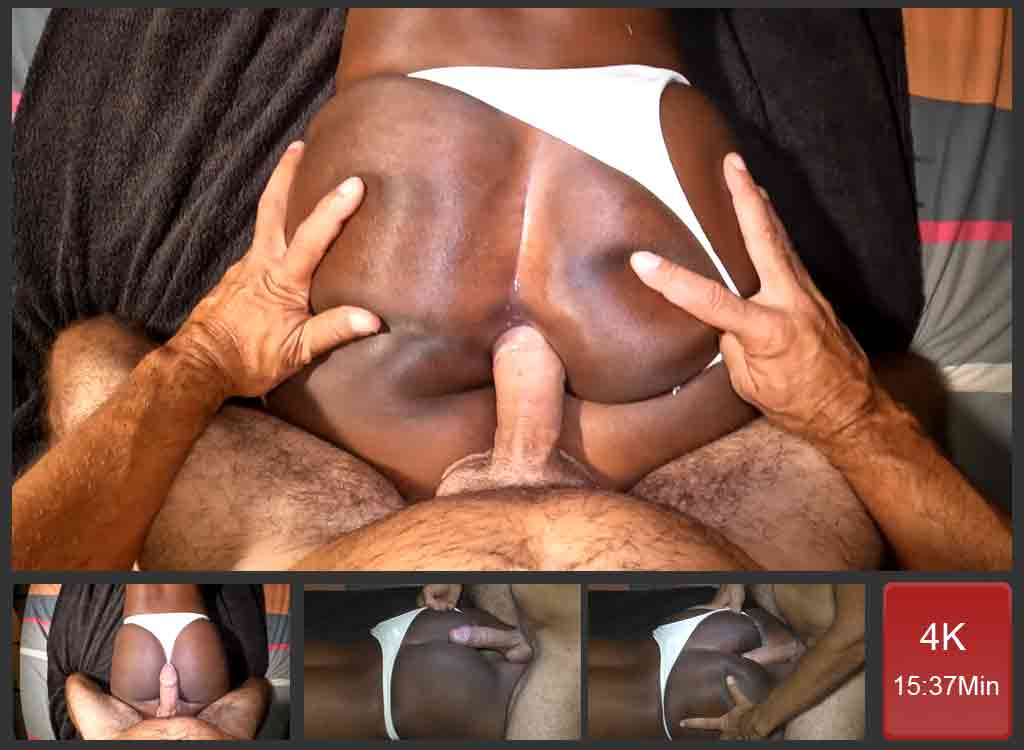 Cum In My Ass
Cum in my ass, please! This morning my slut begged for my cock in her asshole. We were still sleeping when she asked for it. Therefore, I sit on her butt and take my cock out of sleep. I tear her panty up and slide my dick beneath it. I play with my cock on her butt to make it hard. Once it is hard enough, I rub it between her buttocks to search for her anus orifice. With both of my hands, I open wide her butt and aim my cock at her hole!
Dogging Black Butt
I am now riding her butt by sitting on it. My cock is aiming at her anus when I start pushing in. It penetrates her ass like butter. She knows how to offer herself to my cock. Once I am inside, I push the hell as much as I can to watch my cock disappear inside her hole. And then, I start fucking her asshole like she deserves. I move in and out with a big amplitude for her to feel my cock as much as possible. She loves it and so do I. She needs me to fill her up, so here I am with my big cock and my balls full.
Fuck Me Deep
After a couple of minutes doing her ass like that, I decided to trigger a cumshot and fill her up. So I speed up my fuck and contract my cock. My ebony slut is so sweet I don't need to force a lot to reach the point of no return. Very quickly my cock is spitting my balls in her asshole. I keep on pushing and filling up her asshole. When she is completely full, I gently pull out my dick and replace her panty back to where it was.