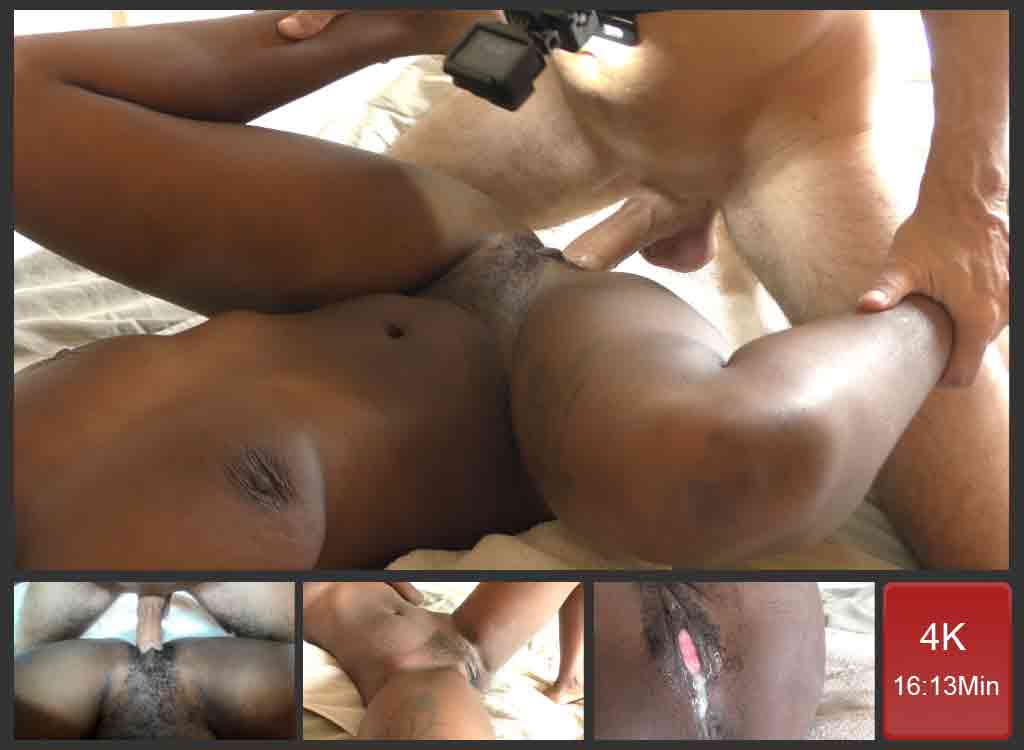 Cum Dripping Pussy
I can't help watching cum dripping pussy. My African whore has come home to give and receive. Because she needs cash (as usual), my little black girlfriend gives her pussy to lay with to her master. I am so eager to ejaculate, she comes at the best time to satisfy my sexual needs. One good thing about African girls is that they are always prompt to lie down and open their legs for sex. So after being at home, she gets undressed and directly lies down on the mattress, her legs wide open for Daddy. She is so submissive.
Black And White Sex
After playing a couple of minutes with my cock between her legs, I feel this is the right time to penetrate her cunt and push in for good. My dick enters the place scratching along her pussy not wet enough. It is sometimes good to push in while not lubricated yet. Lubrication will occur a few seconds later, giving another sensation to my dick. Therefore, it makes me feel very good to penetrate that lovely little pussy hole. My cock is hard, her pussy very narrow, it is going to be a nice fuck.
Interracial Impregnation
I start moving faster to trigger the final pumping. Her pussy is contracting around my dick, which means that she is having an orgasm. Nothing else can excite me more than that. I am now about to ejaculate and she knows it. The first load rushes out when I am pushing in at a max. My sperm is spreading all inside her pussy. I feel the heat invading and wrapping around my cock while I keep on perforating her pussy bottom. Unfortunately, the orgasm comes to an end, and I gently pull out my dick while my sperm is already flowing out of her genitals. She is so good to fuck.