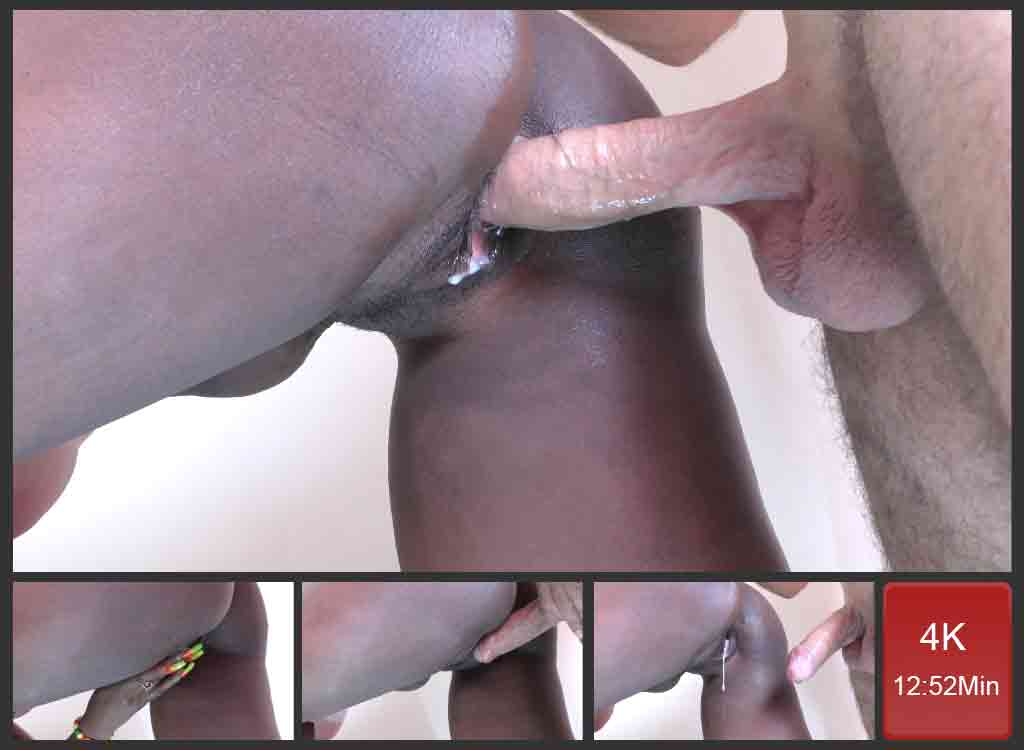 Breeding Ebony Vagina
I love breeding ebony sluts. Therefore I am going to penetrate that little ebony chick that loves my cock too much. After nailing up and being very clean and ready for her Daddy, she comes home and offers me her lovely ass. She starts fingering herself to let me know that she is in need of sex. I take out my dick and aim it gently between her legs. Her pussy is hot and I feel that hit on my penis. I start rubbing it while it is already wet. She smells so good and she is so tight, it is going to be a very nice moment.
Hard White Cock
My penis is now hard enough to fit the entrance requirement of that lovely vagina hole. I grab my cock and push it inside her cunt. Good feeling when you first penetrate a pussy. Our mucosas melt up and then I touch the bottom. From here I know today won't last too long because I need to cum. So gently and slowly I start moving inside her, trying not to cum all at once within 30 seconds. But, because my testicles are so full, after a short time, I can't help ejaculating inside her lovely cunt!
Pussy Queef
When I push for my first load, her pussy farts in order to let some room for my cock and my sperm. The second load makes it fart again while some cum drops start appearing streaming between her pussy lips. I keep on filling her up. Because my balls were so full of cream, the orgasm is very hot and burning the inside part of my penis. When I am done ejaculating, I pull out my dick and watch my sperm flowing out of that beautiful little cunt!