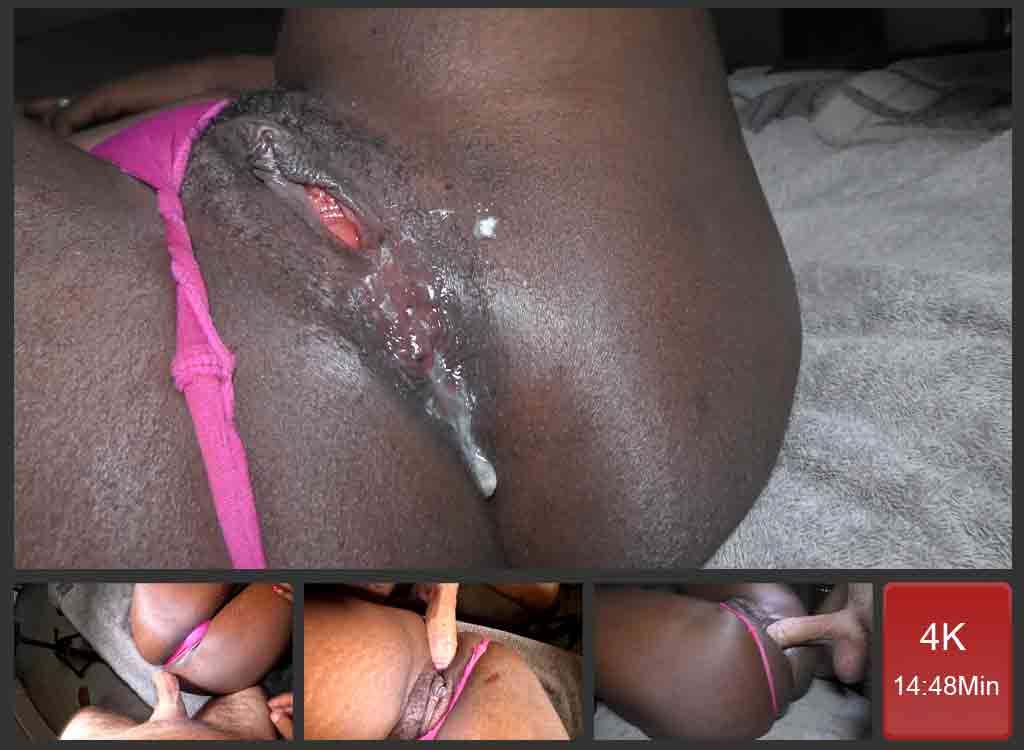 Bloody Time
Because it is a bloody time for my ebony slut girlfriend, we slide down to anal fuck. I really wanted to jerk in her pussy today, but it is like that. It is always a great pleasure when she offers her anus to play with. My cock will grow big and hard very quickly. I have a special feeling for that girl and her ability to open her anus widely. So, here we are, me with my hard cock rubbing on her anus, ready to push in as deep as I can to have anal pleasure. She is the only girl I fuck so much in the ass. Her little one is a sex heaven for those who love anal sex.
Big White Cock
I love watching my dick drilling her butthole. It is very exciting to have such an orifice you can take advantage of. The particularity of anal sex is that I can pin my entire dick inside her anus. When I fuck her pussy or her mouth, I can't insert my entire dick. So, I am enjoying her anus depth. The second good thing about pining my entire dick is when you cum. Ejaculating inside an anus is quite a different project than cumming in a pussy or a mouth.
Anal Cumshot
The good thing about jerking inside her asshole is that there is nothing to push on your penis glans. What I mean is when I cum inside a pussy, I push against her pussy bottom. It is the same with her mouth and throat. But, when I cum inside her butt, it is like there is nothing to push my glans against. Therefore, I am pushing inside her ass as strongly as I want. This is why cumming inside an anus is quite different than any other hole.