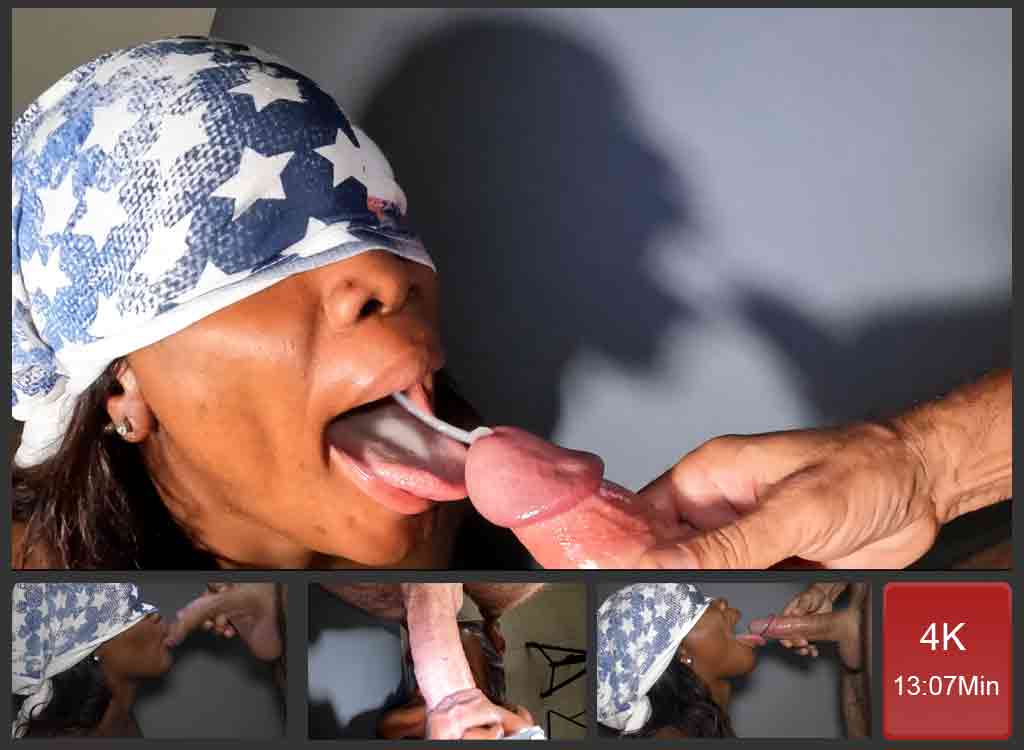 Swallowing My Nut
Swallowing my nut after two weeks without ejaculating is going to be a big time. My girlfriend traveled last month and I have been staying without having any sex for two weeks. Fourteen days with no sex at all, waiting for this moment. She actually ordered me not to cum at all for this period of time, because she wanted to taste my semen at this point of waiting. This girl is a semen freak and she won't let me get away without having what she needs. I am so happy today to be able to give her such a nice present she has been begging for.
Blowing A Big Hard Cock
Every night when I lie down on my bed, I think about that mouth who is going to blow my cock like crazy. I have been falling asleep every night dreaming about me unloading in her mouth. I have the feeling that this load is going to be huge, thick, and strong-tasted. Will she be able to swallow that? Here I am today, before her, with my cock aiming at her open mouth. I am going to try my best to last as long as I can.
Massive Load Swallowed
At the very moment, I feel my cum is about to rush out, I feel like I am trapped in her mouth. The orgasm shakes my balls and dick while the first jerk loads out of my cock and lands directly in her mouth. It is followed by massive jerks in her mouth. I eventually replace my cock in her mouth for the remaining cum to be inside her mouth. Her tongue and mouth are pumping my dick to extract the juice. It is a lot of cum. She swallows that semen with a lot of ease I can't believe it. She is a real cum lover.