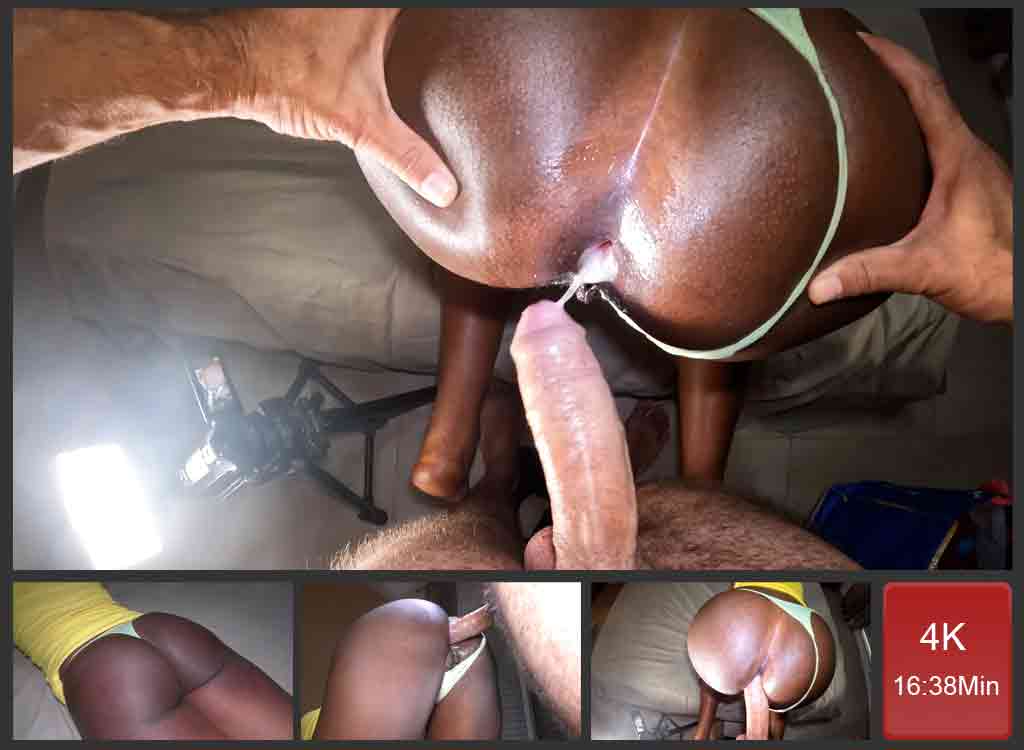 Anal Panty Fuck
Anal panty fuck today when I catch my ebony slut having a nap on the bed. She is sleeping, lying down on her belly, showing her beautiful ass cheeks always ready for a good time. Therefore I grab the cam and grab her hip in order to rub my cock between her buttocks. My dick is getting hard in no time and I spit a little bit of saliva to lubricate the orifice. When everything is set, I push my penis glans in between her ass cheeks and open the way to anal sex.
Interracial Sex
Ebony girls have very smooth skin that makes the sensation very soft and enjoyable. So, I am now fucking her little butthole, having a lot of fun moving in ad out. Her rump is perfect and the tightness of her asshole is amazing. I can feel her anus muscles contracting, which means she is enjoying the drill as well. When I push deep inside, I feel another muscle inside her butt, rubbing my dick every time I come across it. That is why I like to push in as deep as I can, it makes more sensation. Nevertheless, by playing deep inside her, I reach the point of no return. I am going to cum
Cum Dripping Ass
My balls are burning up to my belly. My cock is hard and about to explode. Therefore, I grab her hip and pull it back on my cock as if my life was depending on that. I am jerking deep inside her asshole. My hip pushes against her so that our two bodies only make one. My testicles are emptying inside her anus while I am having a great moment jerking. When the pleasure is gone, I gently pull out my cock and watch the mess I just created.