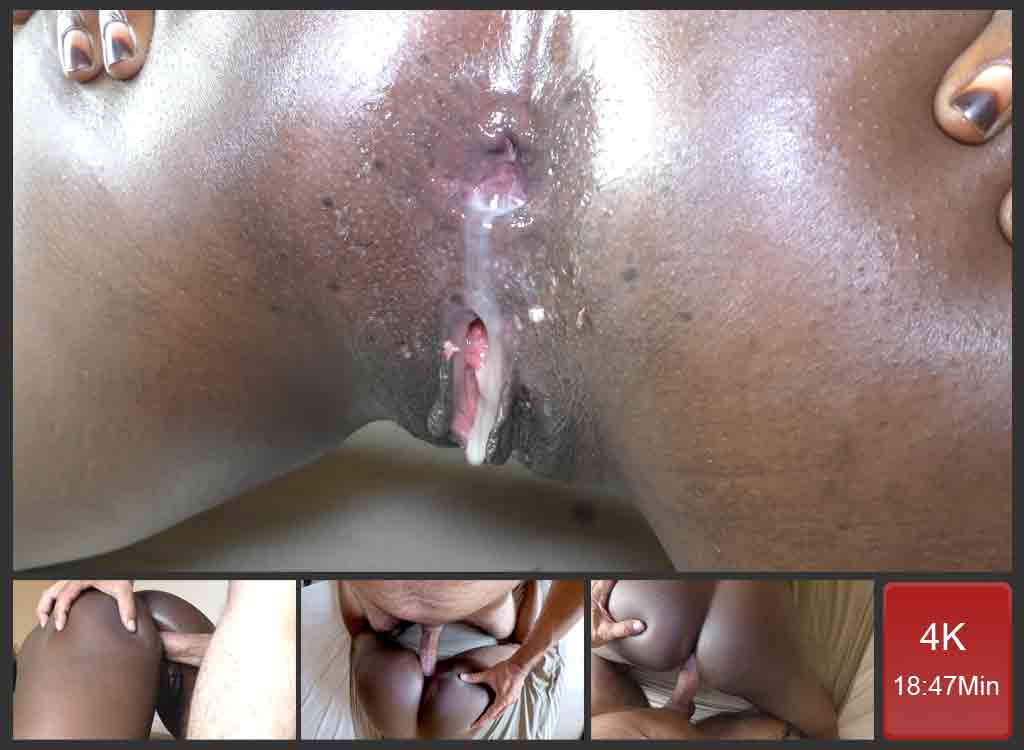 Anal Fuck
I had a chat with my African whore about doing anal fuck. She is not completely refusing the drill, but she is anxious about the pain she might feel when doing that. I promised her that I would be gentle with her ass hole and we would play it very soft. She eventually agrees on doing anal sex. And she kneels down on the mattress to offer me her butt to play with. So I start doing her pussy to make my cock hard enough to penetrate her little hole later. After fucking her pussy for a couple of minutes, My cock slips up to her anus.
Anus Lubricated
So I rub my cock along her ass to lubricate it and make it easy to penetrate. Once it is done, I gently try to introduce my penis glans inside her little and lovely hole. I didn't succeed on the first attempt, but I finally penetrate her ass as if it was butter. When my cock is inside, I push in to open the orifice and make it easy for Daddy to fuck it. Now guess what, as long as I am fucking this little hole, I come to understand she is fucking enjoying the drill.
She Loves Anal Sex
The way she is enjoying my cock in her ass is so enjoyable. She is moaning like hell and it makes me feel so excited, I know I won't last long before I fill her ass with my cream. Therefore, I keep on fucking her little fucking hole and having so much pleasure in it. And what should happen, happens, my testicles trigger ejaculation which stuck my hip on her ass. My penis is filling her anus with hot and thick cream until I pull it out of her orifice, letting drip my semen from her asshole!