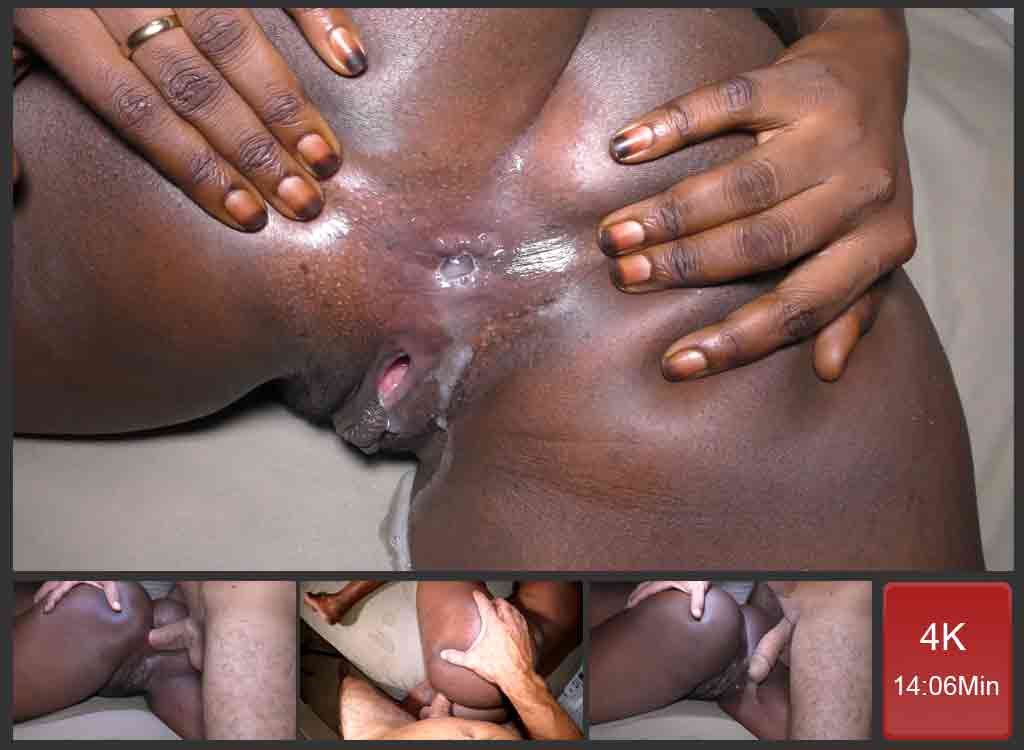 Anal Doggy Fuck In The Morning
I need an anal doggy fuck this morning. When my ebony girlfriend spends the night at home, I can't help but fucking her little asshole first thing. Therefore, I grab her buttocks and open them to rub my cock in between and make it wet as well as her little holy hole. I do get hard in no time and I spread my cyprine all along her arsehole to make it wet enough in order to penetrate it. When all the gear is ready to work, I gently push my penis glans inside her box to open the way to anal fuck.
Big White Cock Pushes In
My cock is always very hard when I wake up in the morning. This is actually the best moment for sex. All the strength of your body has been gathered during the night and your body energy is at its maximum. This is why fucking in the morning is the best option for me. In addition to that, my ebony fuck toy also loves sex in the morning. Therefore I am now inside her little hole, moving in and out, enjoying the drill waiting for the ejaculation to trigger.
Anal Cumshot
As a matter of fact, I trigger the final shot quite quickly because she has to go to work. I enjoy my fucking dick spitting a huge load of thick cum inside her little hole. She is always contracting her anus muscle when I cum in order to make it more enjoyable for me. She is one of a kind. When the pleasure leaves my genitals, I slowly and gently take my penis out of her asshole, letting drip my semen all along her pussy. She is so submitted to Daddy, I might fall in love with the time!