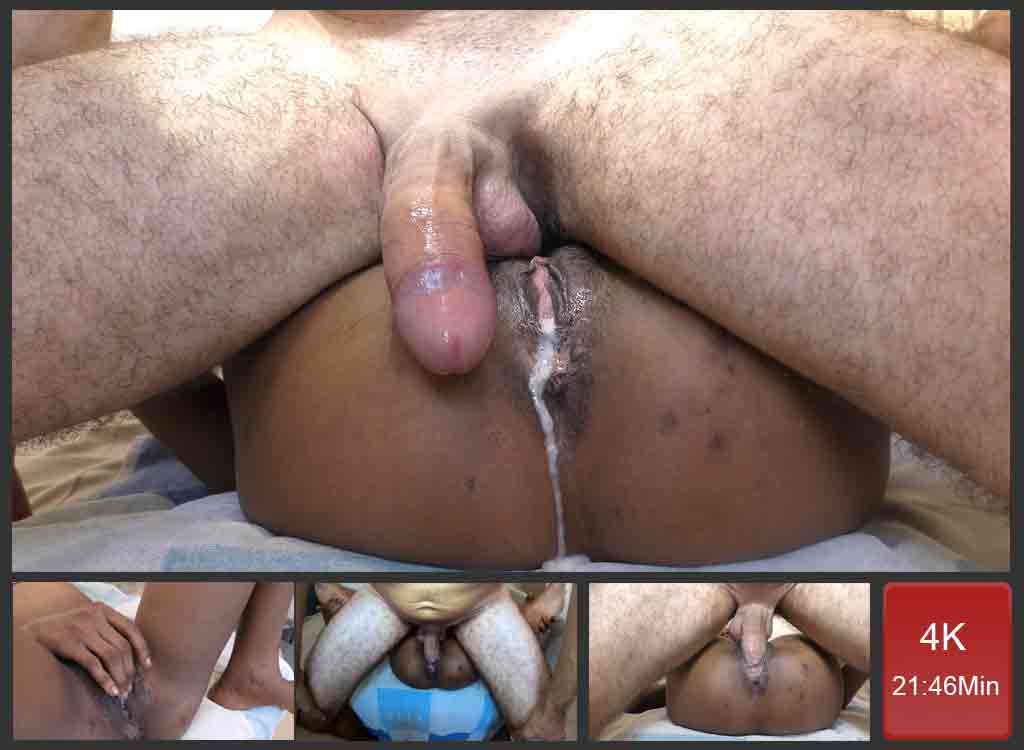 Ebony Chick Weird Fuck
I want to try a weird fuck position today. Figure out a Doggystyle with the lady lying down on her back. I would penetrate her little tight pussy by above. Well, I did try that for the second time and it is a very nice position to fuck in. My dick is completely tight in that orifice which is almost locked by her position. You have to be hard enough to penetrate the lips and keep moving in. Because of that, when I am in, the pussy is tighter than normal and your cock is compressed inside. Each move is really good inside that trap!
Big Load Of Semen
I am moving up and down inside her, she is feeling me very well. While I am fucking, I can see her anus dilated below my cock. That picture is a hell of an excitement. My cock is affecting her little anus which moving by my rhythm cock. And feel her having pleasure while I keep on moving. When I am ready to explode in her, I contract cock and let the orgasm come. When the juice comes out, I push down as strong as I can to fill her with the hot man milk!
Cum Flowing Out Of Her
I am pushing down her cooky while my balls are tossing huge loads of creamy cum. Because of that, I feel her getting sperm deep inside her little hole. So, when the filling is over, I take out my dick and let the hot juice flowing out of her cunt. The picture is outstanding. She is totally full of sperm and she is evacuating it out of her. What a nice moment to watch her dripping my juice and contracting her little hole to get the juice of gods out of her pussy!