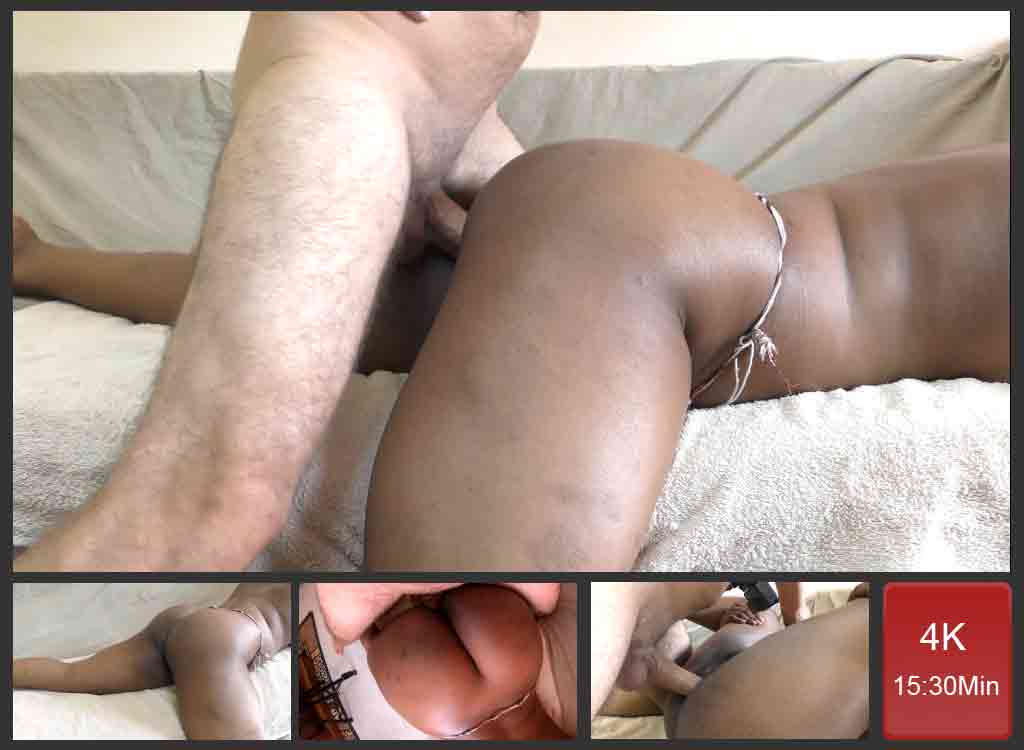 Thick Black Booty
My thick black booty has come home to receive her cum load inside her lovely cunt. She tells me that she really needs to receive sperm in her. It makes her happier and in a better mood. Therefore I have to satisfy my fat ebony girlfriend at the level she deserves. She does choose to be fucked from behind while lying down on her belly. She loves that posture and I let her decide what she wants prior to ejaculating in her and making her happy. Daddy is going to penetrate her chubby cunt with his big hard white cock.
Fuckin From Behind
She confesses that she likes better sex from behind, and this is why we start like that. I love feeling my cock pushing inside that lovely pair of buttocks. My cock disappears completely between her legs while grabbing her very hard ass. I am fucking her easily and I can feel that she does love it. What is best than making women happy with your dick? Have fun for yourself. And this is exactly what sex is about: having pleasure on both sides! It is now time for Daddy to fill that cunt with hot milk, but prior to ejaculating, she asks for a change, she wants me to cum in her while laying on the back!
Final Cum
I know I won't last long with her. My penis is burning and my balls are claiming for an emergency emptying. Therefore all of a sudden, and because I can't stand the hit anymore, I just push inside as much as I can while the first load rushes out of my penis. I am stuck in her pussy while my balls are spitting the sperm in her. She is so good to ejaculate in I wish it would never stop. When I pull out my cock, a wonderful sperm stream rushes out of her slit!