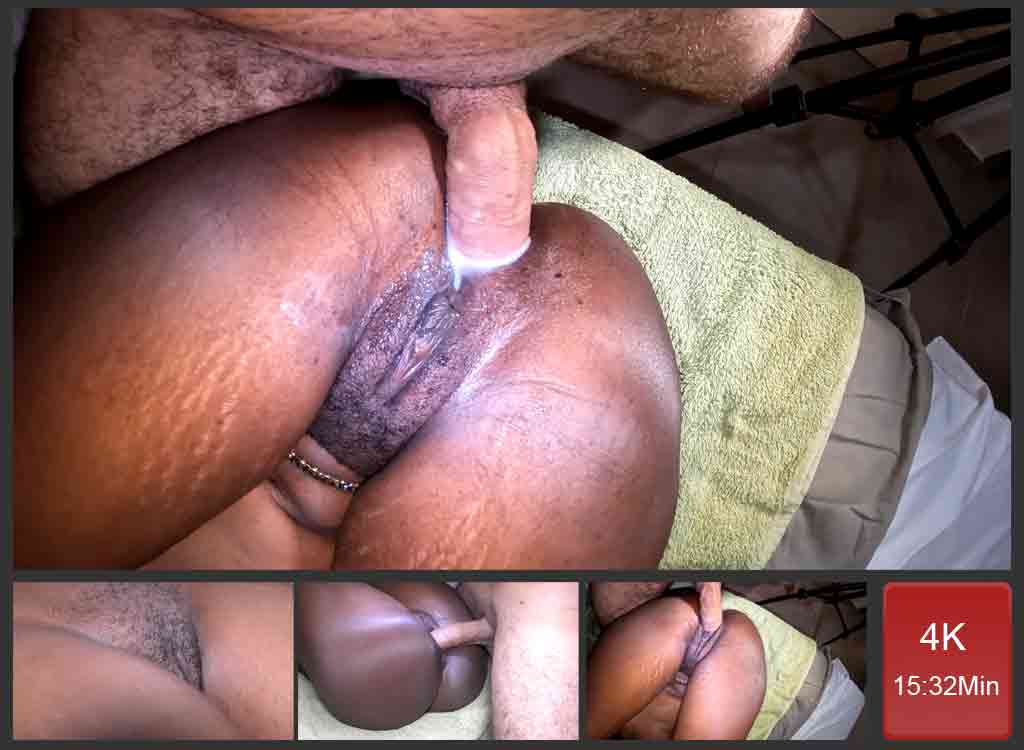 Sweet Ebony Teen
My sweet ebony teen begs me to fuck her pussy and her asshole and fill both of the with my semen. She knows me well now and she definitely understands me and my sexual will. Therefore she knows after 3 days without sex, I can easily fuck her twice in a row and deliver enough sperm to satisfy her. How can I say no? Who could? Personally, I can't resist when a young black chick opens wide her legs for me. As a matter of fact, she already knows what I need from her, and she is always ready to please my soul!
Short-haired Black Pussy
Her pussy hair is growing slowly. She is now wearing a short-haired style on her vagina. That is so exciting to rub my cock on her small hairs. This thing can turn me on like nothing else. I noticed that when I don't cum for three days, my cock is looking bigger than usual. It may be an optical effect, but I have this very feeling of being bigger. Anyway, when I penetrate her pussy, it rubs along my dick so well. After a couple of minutes fucking her vagina, I let my semen invade her womb and warm the place we share.
Cum Flowing Out
When I pull out my cock from her vagina, my sperm just rushes out of her womb and lubricates her anus hole. I do use that fluid to lubricate her little one. It is so tight I have to force myself into her anus. Because of the natural lubricant, my big hard cock has to insert. Once I am inside, I keep on moving in and out, dilating her anus mouth until I can't hold back my sperm. My testicles explode a second time in her anus hole, fulfilling my duty toward my little black slut!