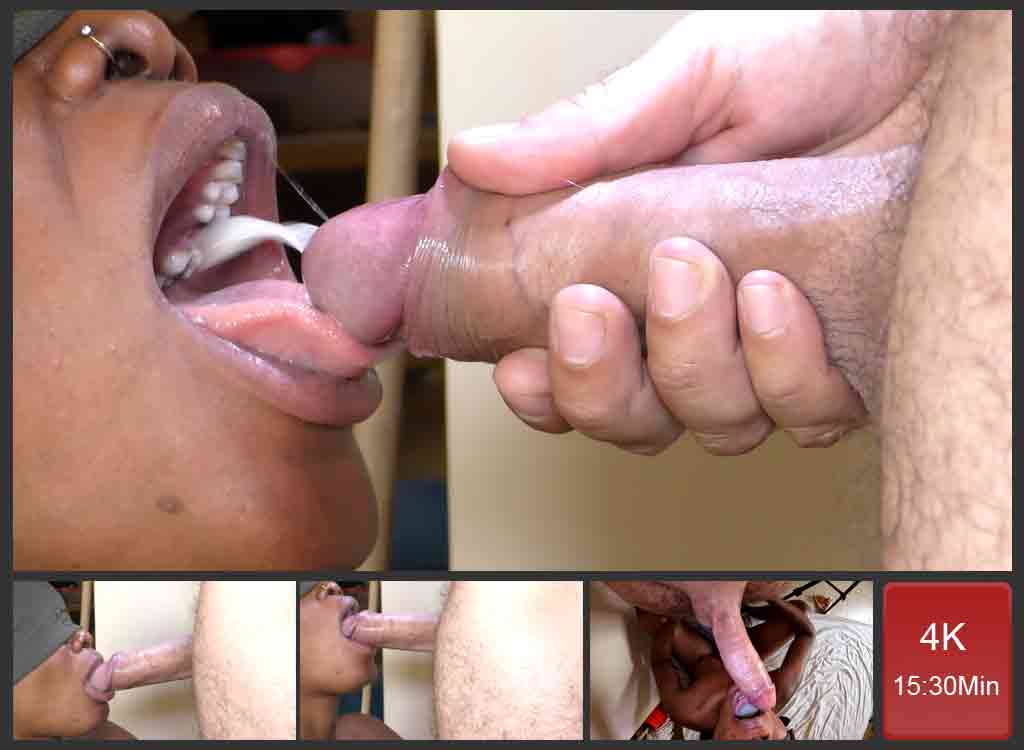 Swallow My Nut
I woke up this morning with a text mentioning that she needed to swallow my nut. That new girl is a real slut, she loves it by any hole. She Is a prodigy with three holes. And she needs me to fill every one of her holes from time to time. No need to say that my cock gets hard at once when I read this type of text on my phone. I answer and a couple of minutes later, she is kneeling down and my cock is aiming at her sluty mouth with a lot of attention.
Morning Blowjob
What a terrible feeling and privilege to insert my cock in a black warm mouth when I wake up from bed. On our previous trip, she was telling me that she would love to suck my cock right after I woke up and before I pee. It means that she wants my cock not yet awakened from the night spent. Well, if this is what you want, I am going to give it to you with a lot of pleasure my dear. My penis is now in her mouth and she is working on it, pretty well I have to say.
Ebony Cum Swallow
I need to last as much as I can to make the video last as long as possible. But, it is quite hard not to jerk all my sperm at once in two minutes. So I am holding back my semen until I can't help but ejaculate. I grab my penis and aim it toward her tongue. The first jerk is huge and thick. I am filling her mouth with a lot of man juice. She begged for it, now she has it only for her. When my testicles are empty, her mouth is full. She swallows it and opens her mouth again to gain the last drops of my hot and thick sperm!