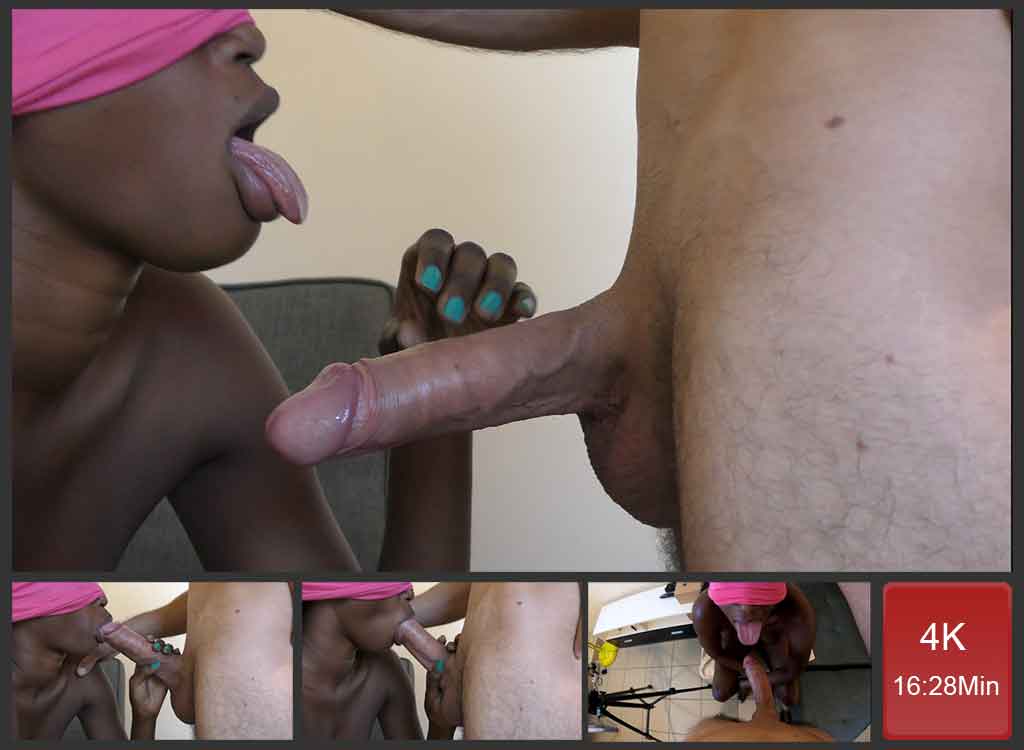 Swallow Man Milk For The New Year
To celebrate the new year, my little ebony chick is going to swallow man milk. After 10 days of abstinence because of traveling abroad, I need my black girlfriend slut to swallow man milk as a new practice for the year 2020. Every time she blows my dick, not to jerk inside her mouth is a challenge. When I was flying back home, I got so horny thinking about jerking off inside her mouth for her to swallow all packet. I decided to do it. Back home I call her to make my dream come true.
My Cock gets Hard In Her Mouth
It doesn't take long for my cock to become hard after she starts working on it with her mouth. Today I am not going to hold back my juice in order to cum between her legs. I am going to let myself enjoy the pleasure of exploding inside her mouth. The challenge is for her to stand the flow inside her throat and swallow all the packet. When you stay 10 days without cuming, your balls stock thick and tasty juice to release it with force at the very moment. The more you wait, the thicker and stronger is the juice.
Cum Inside Her Mouth
After some minutes of blowjob, I know I won't hold back anymore my milk. I just let myself enjoy the pleasure of letting me jerk inside her mouth. She is so sweet and soft, and this the first time she tastes daddy's juice. Her first time to swallow her master milk. I push in her mouth as the first load shakes my balls, releasing huge quantity. As a surprise, she stands the hit and swallows all my spunk without any issue. I know the taste is strong as hell but she seems to enjoy it. When I finish delivering her, she opens her mouth to show me that no leftover remains in it.