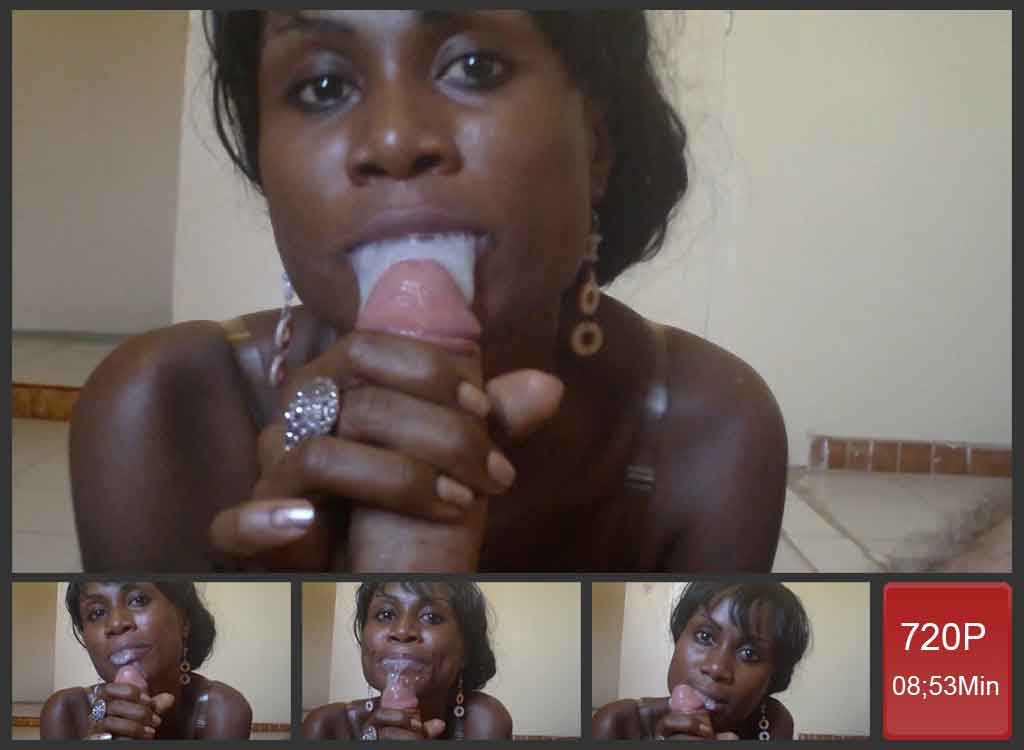 Spunk In Mouth For My Little Black Sucker
This is my first vidéo. Spunk in the mouth. It all starts with an African nice friend who is ok to blow my penis and get all my spunk in mouth. For that very special event, I did no sex for one week. Like no sex at all to save a maximum of man milk and deliver it all in her mouth. It asks me a big effort not to wank for a week. But in the end, the result is so good, I decided to do it more and more again in further videos.
Suck me tender
I lie down the couch, get my camera set up and open wide my legs. When she starts licking my dick head, I know the best challenge is to hold back my juice as long as I can. My rod in her mouth, that girl knows exactly how to poor sperm out of a dick. She blows and sucks like none else. My cock is about to explode at any time and it's a hard job to hold back my juice and make the video last more than 30 seconds. She blows me in, staring at the camera. I do perform a real score by lasting so long in her black mouth!
Seminal Fluid Explosion
After a little more than seven minutes, I can't hold back any more mu hot salt soup. I literally explode inside her mouth. My balls are tight and shaking hard to expel my sticky liquid candy inside her mouth. Huge loads of thick cum land inside, while she keeps on staring at me. Strong tasted and dense, the orgasm is huge and very productive. I know her mouth is full of mayonnaise tough she keeps on sucking my penis still tossing sperm. She then let it drop out of her mouth, staring at me and the camera like a pro. Awesome and powerful feeling by jerking that type of load inside her mouth!