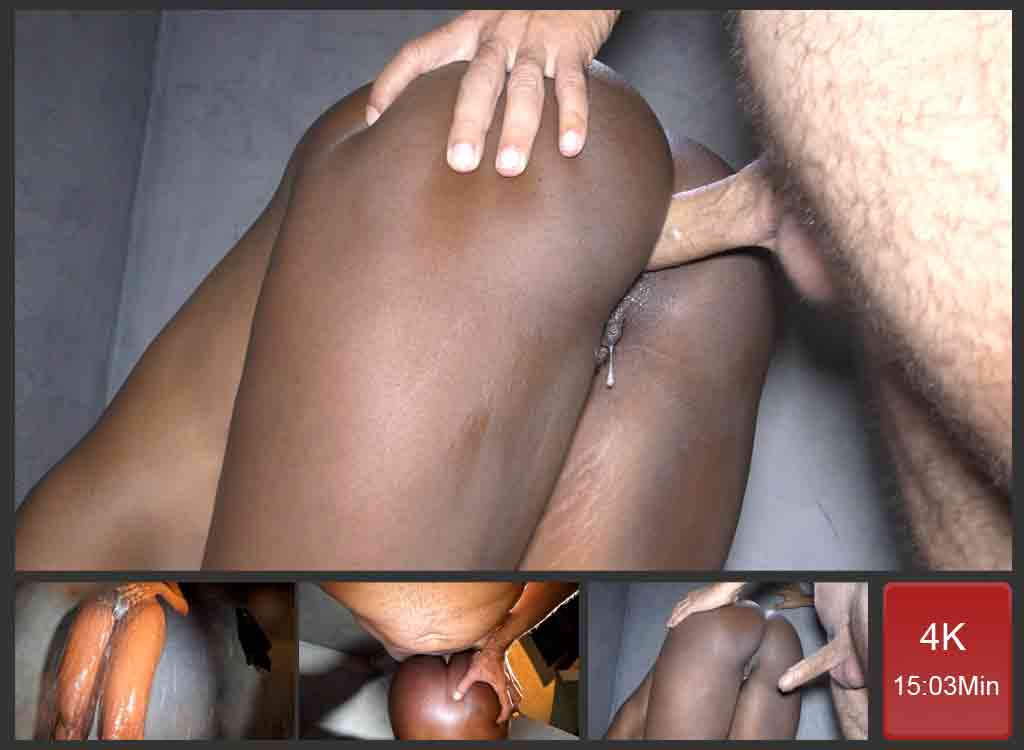 Shower Time
Shower time for my African ebony slut. This was when I heard the sound of the water hitting the floor that I realise I want to fuck that bitch in the asshole. I just join her in the bathroom and grab her from behind. Previously I lubricated my cock with oil and here I am, standing behind that butt. My cock is hard and I am rubbing it between her ass cheeks. I can feel her butt on top of my dick. When she is ready, I simply push my cock in and let nature do the job!
Fuck Me From Behind
I grab her hip and push my cock inside her body. I am moving in and out while she is moaning. My dick is disappearing inside her asshole while her pussy is dripping cyprine. A long and sticky drop of woman fluid is waving under her pussy hole. This is a real privilege to fuck that lady anytime I need it. For now, I am fucking her asshole and I am coming to be ready to fill it up to the brim with my sperm. I know that I won't last, and the point of no return is about to select me soon.
Anal Cumshot
After some minutes doing her in the bathroom, I just increase the speed of my fuck in order to trigger ejaculation. It didn't take so long before an orgasm invades my balls. My body gets tense and my hip gets stuck on hers. I am jerking all I have, deep inside her little asshole. I am pushing the hell inside her while she contracts her muscle to give me more pleasure. When I am done, I pull out my cock and let her asshole drip my sauce. Now she can have a proper shower!