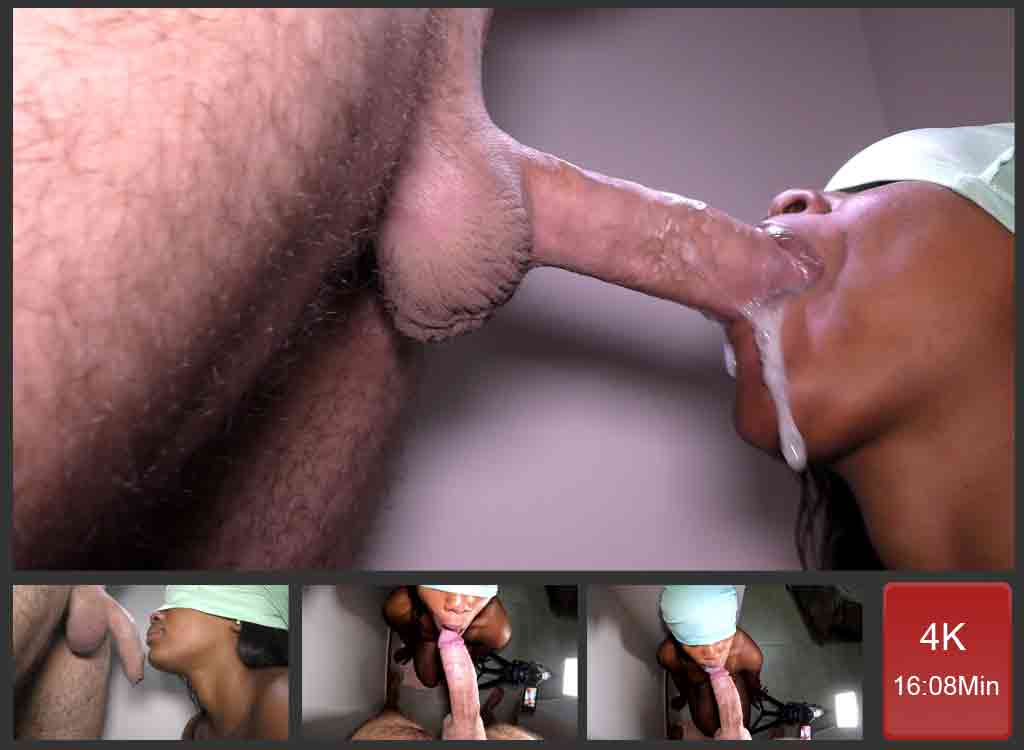 Oral Delight
What an oral delight I received today from my ebony slut girlfriend! She is waiting for me at the exit of my shower. That cunt is kneeling down right behind the door ready to give Daddy a wonderful blowjob. She installed the camera, got ready to record, and waited for me. What can I say? My cock is at the exact level of her mouth, she is bind-folded, so I just have to push the record button and let the magic do its work. I gently aim my prepuce at her mouth, and she knows the drill and is ready to open her mouth and give me the best she has to give.
Pumping Game
This is a pumping game she is an expert at. In no time she can drain all the blood of my body in my penis. My cock is becoming harder and harder each second she blows my rod. Kneeling before a man is the best proof of love a woman can give to her man. Therefore, here she is, pleasing Daddy with her very skilled mouth. For me, when my cock is trapped inside that situation, there is no way I can fight back. In fact, why would I fight such a beautiful ebony mouth?
Cum In Mouth
I feel her tongue wrapping around my dick while she is deepthroating me. This way she triggers my ejaculation and I can't hold it back anymore. I am grunting my pleasure while my balls have already locked up the process of coming. I am staring at her while the first load invades her mouth. Because she is the best, she keeps on blowing Daddy's penis while he is jerking all his semen in her mouth. I honestly love that girl and the way she can empty my balls with her mouth. She is the best!