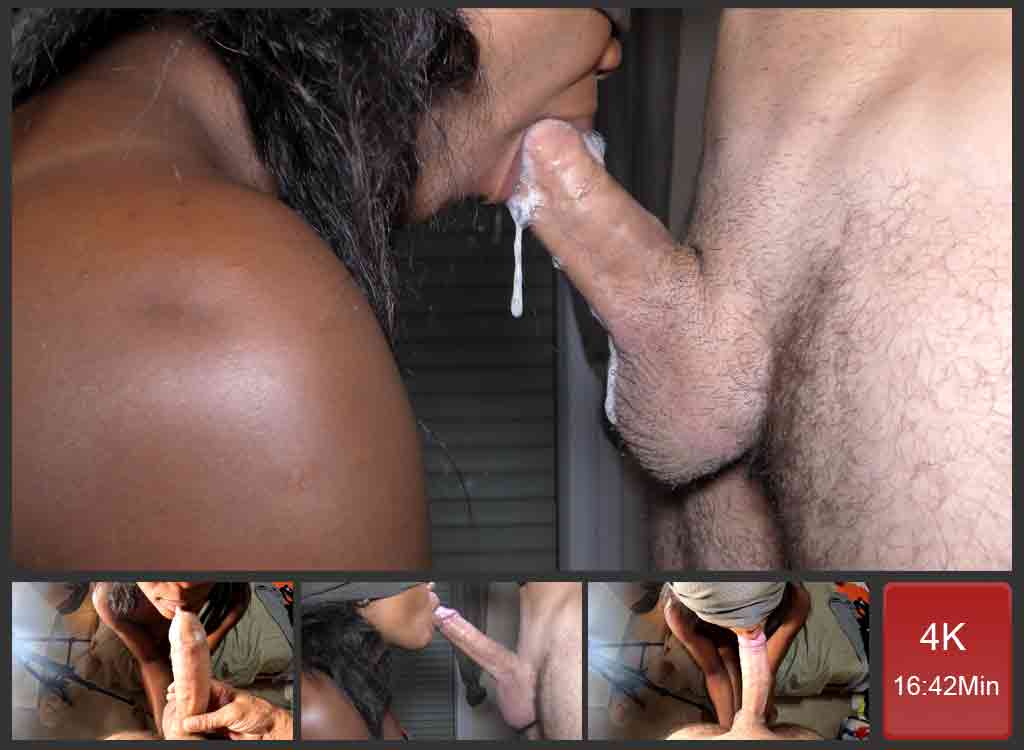 Naughty Ebony
My naughty ebony is so obedient, she never wants to disappoint Daddy. She kind of fell in love with my cock. And that is great because I do love to abuse any of her holes. She does love sex as well. Therefore, today, I really need to ejaculate in her mouth. Why that? Simply because I didn't jerk for 3 days and my balls are completely full and claiming for an expel. I know my sperm is thick and sticky, in a large quantity and the taste is strong. Obviously, she is going to discover this when I fill her mouth with my disgusting juice of love!
Oral Job vs Big White Cock
I am standing in front of her kneeling, waiting for Daddy to introduce his penis into her lovely mouth. That is awesome, I slowly and gently introduce my penis glans in her mouth while has already started suckling. It means that when my cock touches her lips, she automatically blows it and pumps it. Therefore I play with my cock, introducing it and pulling it off. Daddy can keep on playing like that until he decides to fully push his cock inside for her to blow it.
Oral Orgasm
I am now inside her suckling ebony mouth. This is good and I am fucking enjoying it. I am holding back my semen for the drill to last longer. My black GF is living with her sister, and she is gorgeous. When I want to ejaculate, I simply think about her sister naked, blowing my cock. This is when I can't hold back my sperm anymore. My cock is literally exploding in her mouth while she keeps on suckling and pumping. My semen is overflowing her mouth capacity and drips down on the floor. She definitely can't swallow all. It is too thick and too tasty I guess!