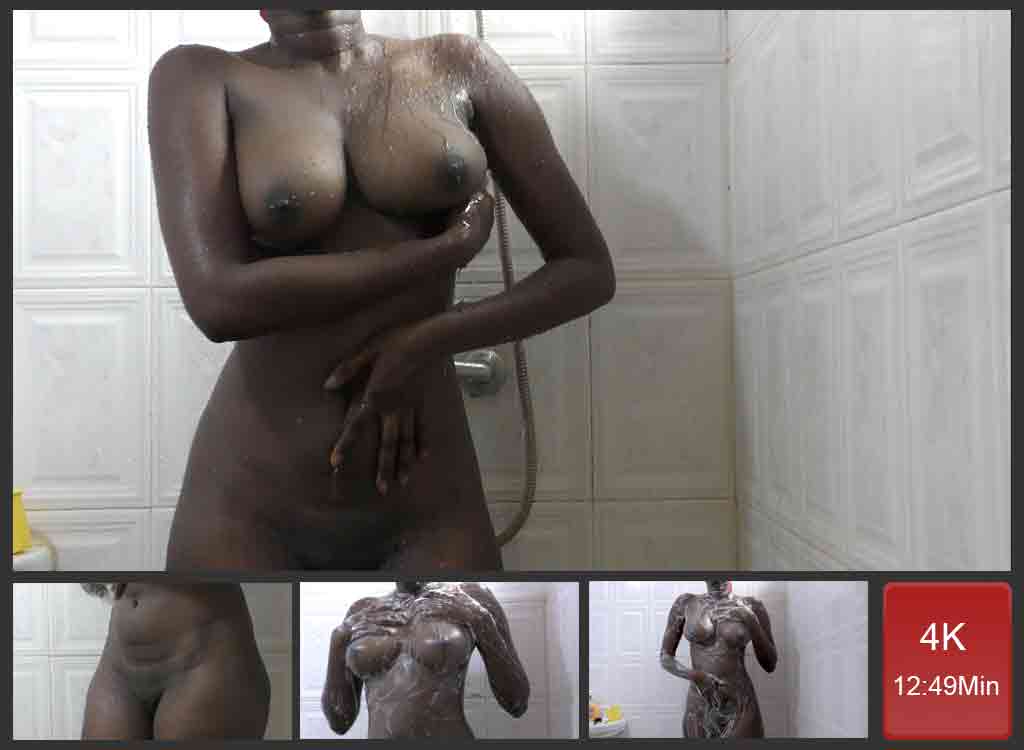 Ebony Natural Boobs Taking Bath
My ebony natural boobs girlfriend has come home to have sex. Today I decided to record her taking her shower. I love her ebony body shapes and I am fond of her. My penis got hard very quickly watching her caressing herself with water and soap. What a delicious moment to watch her for a long time before possessing her with my cock. She took her time watering her all body, scrubbing her boobs and slowly going down to her beautiful shaved vagina. Then passes her hand between her legs, then riding up between her breasts. She makes me feel so hard between my legs!
Soaping Her Body
After a couple of minutes of watering herself, she starts soaping her wet body. I revel myself watching the soap bubbling all over her beautiful skin, fantasizing about how I am going to explode inside her little shaved cunt. I couldn't help taking off my panty and let my dick gets big and straight up in her direction. She is smiling at me when she sees my penis hard as wood aiming at her. She is playing with her body to make it more desirable to me.
Drying Out After Shower.
What a relief when she turns off the shower and grabs the towel. She takes a couple of minutes more to dry her, passing the towel between her legs. I am so ready to fuck, I won't even frame the camera. I want to be inside her and let my pleasure explode in her. She is smiling because she does take time to dry, making me wait and desire more. When she drops the towel, I simply jump on her and penetrate her little love hole. As a matter of fact, I jerk inside her very quickly, like if taking all that time waiting for her to be clean, shorten my time in her!