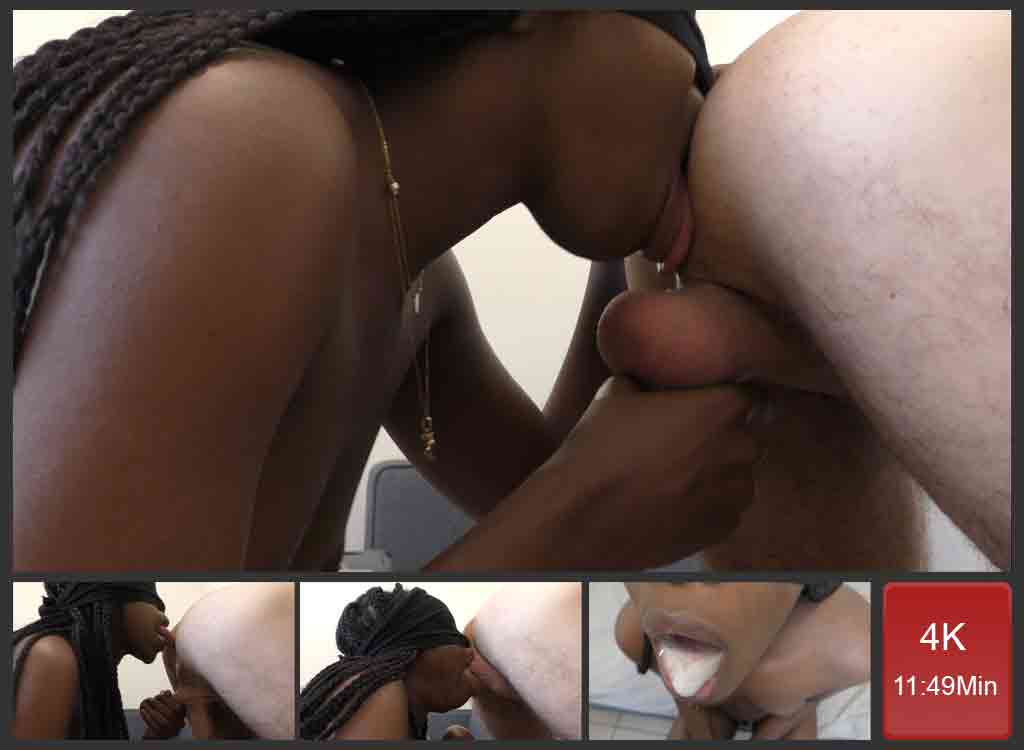 Mouth Job For Asshole
What a terrible feeling being about to have my anus licked and sucked by a greedy ebony slut mouth. I have to admit that she is the one who makes me discover the anal mouth job and to be quite honest, that is terrific. The best sensation ever to feel her tongue rubbing my asshole. She warms it up by blowing it and then, opens it with her hands to introduce her tongue inside. At this point, you feel like a snake is breaking in your asshole. The feeling of total relief, giving up your anus to that sluty mouth is something I love to epérience.
Testicles And Penis Job
After digging my ass with her tongue, she gently goes down to my balls and blows them like never before. I feel my testicles sucked with force. Unbelievable massage that gives you a terrible feeling and above all, makes my dick hard as hell. While she blows my balls, she takes care of my penis with her hand. It is hard as wood: Then she goes down to my dick and puts it inside her mouth, blows it nicely prior to insert the all device inside her throat. This girl can definitely do deep throat. I am in heaven!
Swallow Man Milk
I want to fill her mouth with all my cum. All this massage has filled up my balls with a lot of cum. I know they are about to explode now. Because she loves eating, I am giving her all my cum to drink. I don't want her to waste a single drop. Therefore I ask her to kneel down in front of me. My penis is about to explode at any time. I do introduce my dick in her mouth and move gently inside. Less than one minute after, I jerk all the juice I have and fill her mouth as she deserves. And she does swallow all the hot sperm! I love that girl!