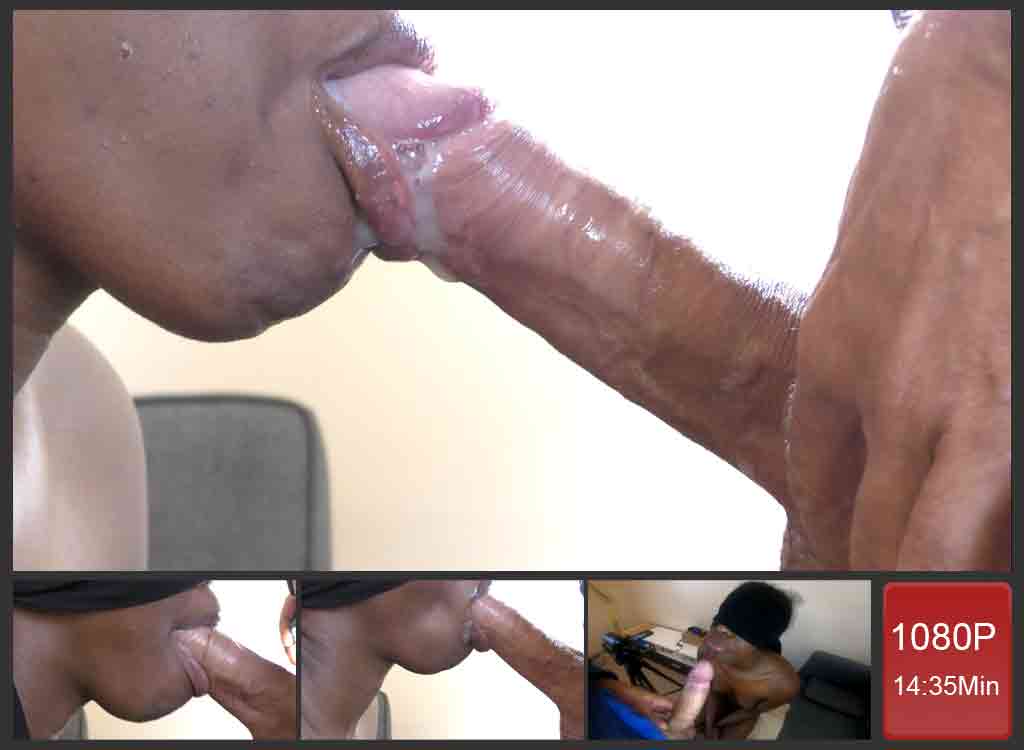 Mouth Creampie For Sluty Mouth
I woke up this morning with a very hard dick and a very nice feeling of cuming inside a sluty mouth. A mouth creampie is what I need! Therefore I obviously call my African slut. Which is actually a real slut. I order her mouth to do my dick and swallow all my cum. Because she is a real slut and she does love money, she comes. I am lying down on the couch, dreaming about my cock in her mouth, virtually enjoying the moment I am going to fill her mouth with my sticky and thick juice!
Handless Blowjob
I ask her not to use her hands to blow my dick. Her mouth has to be the only thing that makes me jizz. I need her to be slow and loving with her mouth on my dick. I think she gets the main idea. It takes no time for my dick to get hard in her sluty mouth. She blows my dick and makes me feel so good inside her mouth. Sometimes she blows the head, sometimes she deepthroats me, and all that very gently and softly. The best challenge is not to cum all at once in her mouth. Big job!
Ebony Swallow Hot Sperm
After fighting for more than ten minutes in her mouth holding back my semen, I just let it go and explode in. The feeling is awesome and my balls are burning because my dick throws huge loads of thick sperm. I can't help contracting my dick spitting hot juice. That is a tremendous relief ejaculating inside her mouth. I can't imagine how messy it must be inside her mouth, while my dick is still spitting. I gently pull out my penis and watch her swallowing what I consider to be a mega huge load. So she does swallow with no problem. I think she loves that!