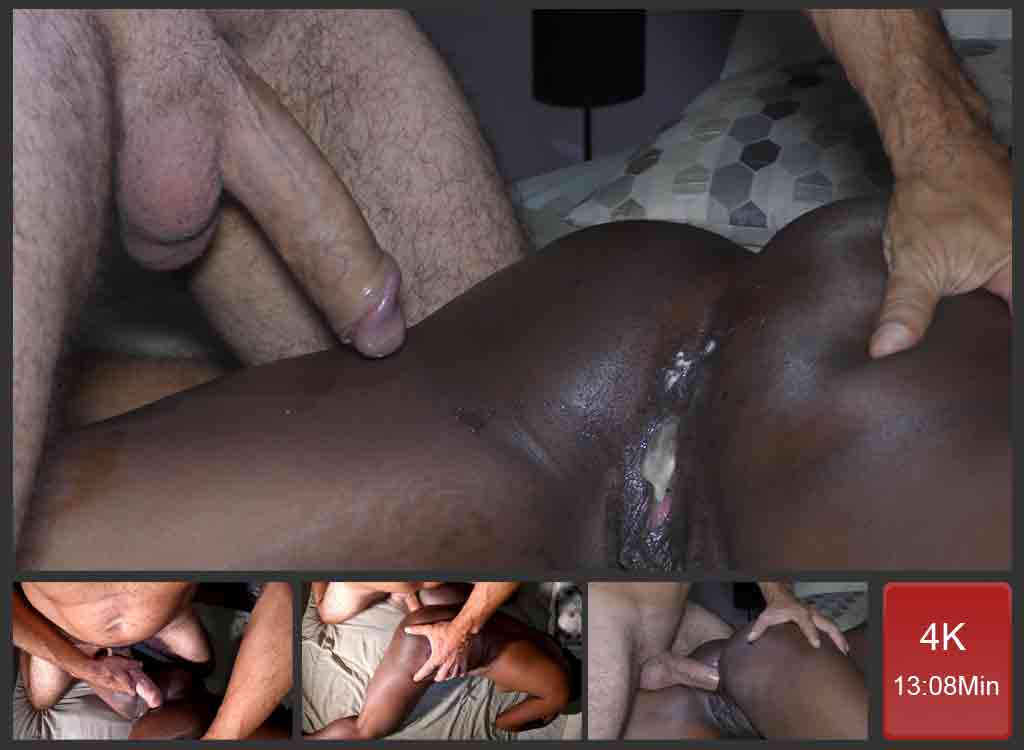 Morning Time
Morning time is the best time to fuck. Why is that? Just because this is the moment when an erection comes without having been triggered. This is also the time when you get all the energy in your body. Therefore, and because I woke up with an erection, I decided to penetrate her anus hole while she was still sleeping. So I rub my cock between her ass cheeks, make it hard enough, and then push my penis glans at her anus hole. My cock penetrates the place easily, and I can feel the heat of her body through my cock.
Anal Fuck
Now that I am inside, I can only move and enjoy my time. She is obviously awake and enjoying the drill. My big white cock is moving in and out while she contracts all her hip muscles. I am feeling so good inside her butt, I would like this to last forever. I am pushing deep, so deep that I can feel her scrotum or something. My dick is actually digging inside her ass. This position is good and offers a different feeling with my cock inside her hole. I am so enjoying the party, I am about to jerk all my sauce inside her asshole.
Anal Creampie
I now increase my fuck speed and here it is. I am about to ejaculate inside her asshole. Therefore I push my hip on her butt and the magic happens. My cock is burning while my balls spit huge loads filling up her ass with Daddy's semen. I am gripping her as if my life depended on it. Slowly but surely, the pleasure decreases and leaves us with peace. I pull out my cock and watch her beautiful anus hole spitting back the precious juice she loves so much!