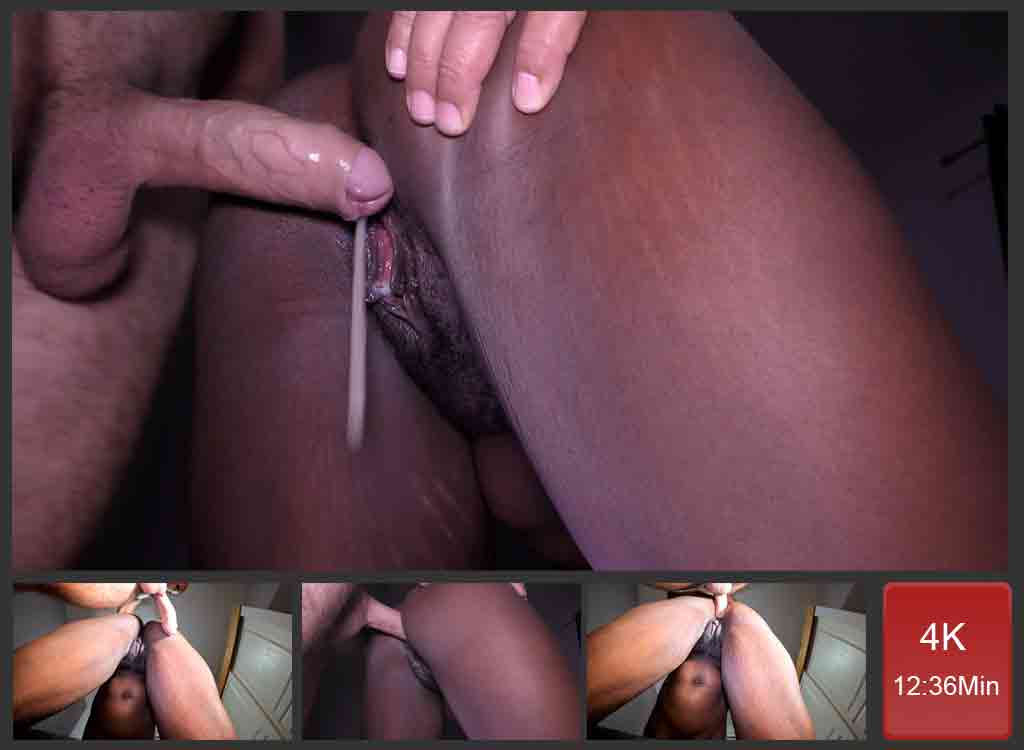 Massive Anal Jerk
A massive anal jerk is dripping out of her anus hole, let me explain to you why! Prior to going to work, my ebony slut girlfriend is begging for anal fuck. Because she is a deserving person, I can't refuse her anything. Therefore, I pull out my cock and start aiming it and rub it between her legs. I have the feeling that my balls are full and ready to expel a great quantity of man semen. Once my cock is hard, I gently push it inside her little one in order to dilate it. It is actually pretty easy to penetrate her.
Anal Doggy Fuck
When my cock is inside her anus hole, it is like I am trapped inside. I am moving in ad out, trying to go as deep as I can on every move. I can feel her contracting her muscles around my cock, which means that she is enjoying the drill. Actually, she is always enjoying my cock. I can't make it last forever, especially when she has to be at work on time. It doesn't take long prior to reaching the point of no return. I push in as deep as I can, when the first load rushes out!
Cum Dripping Ass
When I spit the first jerk, both of my hands are pulling her hip on my dick. I am at the deepest level my dick can go. My penis is on fire, spitting a lot of semen inside her little one. The sperm is invading the place, warming up the ambiance inside. What a tremendous feeling to fill up such a nice ass early in the morning. It could appear as a dream. When I pull out my cock, a lot of my semen drips out of her anus hole. She is amazing!