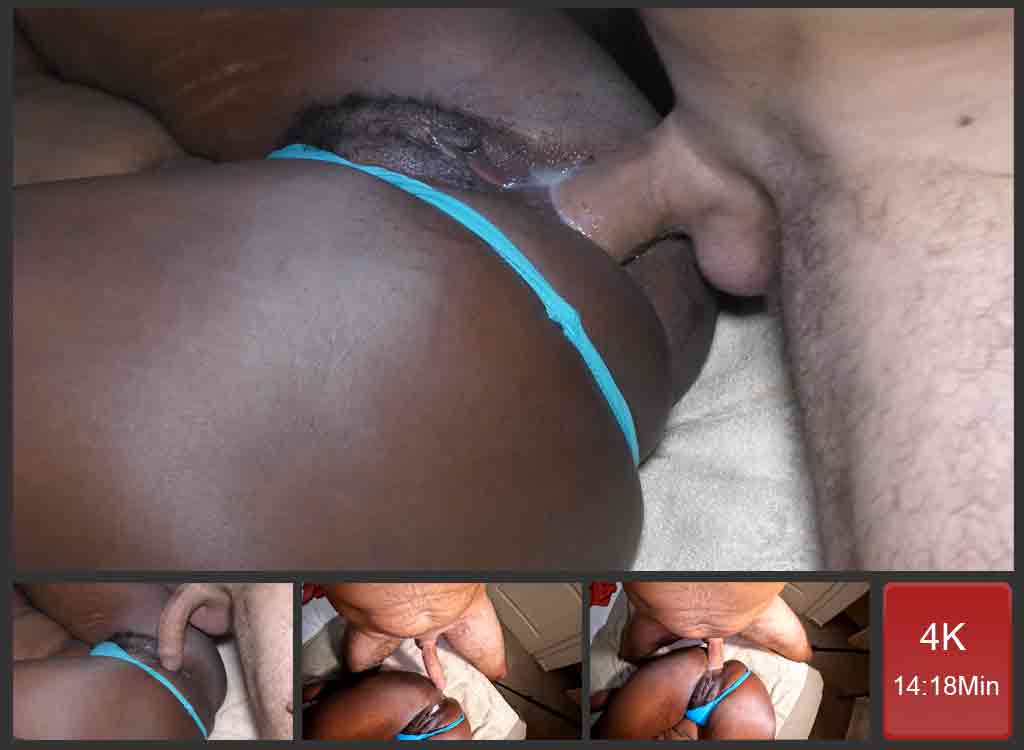 Jerk Twice In a Row
Today I need to jerk twice in a row. I didn't have sex for 3 days and my cock is begging for action. Therefore, I ask my ebony slut to lie down on the mattress and open wide her legs for Daddy. She tears aside her blue panty and I decide to penetrate her pussy first. I was thinking about fucking her asshole, but when I see her pussy, I will start with that. As usual, I rub my cock along her pussy lips to lubricate and make it harder. Now Daddy is ready to push in and fill her with hot cream!
Black Pussy Creampied
It won't take long before my balls claim for an emptying. Well, I didn't even fight the first orgasm and let it occur pretty quickly. So I just cum inside her cunt and fill out my testicles. When I pull out my cock, I can see my semen flowing out of her cunt. Right away, I put my cock in her butthole, trapping some sperm in between her pussy and anus. Her anus is tighter than her cunt, which makes me feel horny again very quickly. I am now pushing in her butthole, watching my semen all over the place. This is awesome.
Ebony Butthole Dilated
I am staring at my cock in her anus. There is a lot of sperm all around her anus hole and some is still flowing out of her cunt. This is very exciting. I always fantasize about my sperm in her holes while I fuck her. Now I am achieving my fantasy, fucking her asshole with my semen dripping out This is actually my best fantasy, and it takes no time for my cock to spit again in her butthole, emptying completely my balls this time I am empty now!