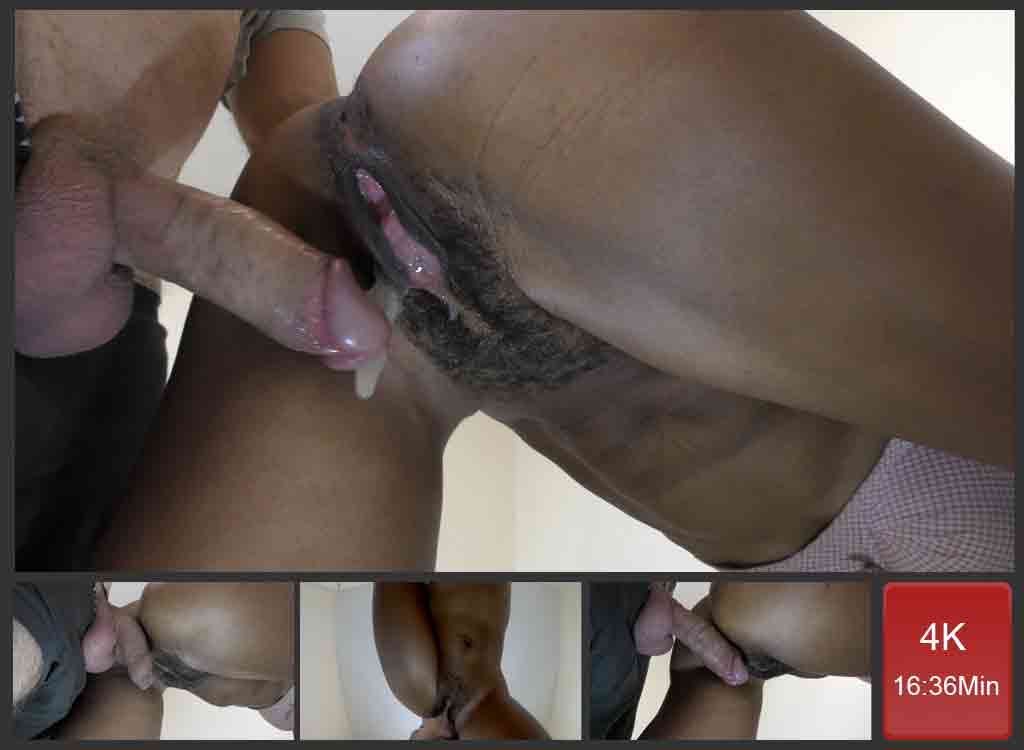 African Hot Pussy
My ebony hot pussy is begging for sex. I kind of like it. She can call me and ask for sex with internal cumshot at almost any time. So today she calls and comes home for her daddy to breed her once more. Therefore, she starts dancing sexy to make me not only happy but hard and happy. Jesus this girl is a real sex lover. After dancing a couple of minutes she offers me her rump to penetrate. Her little short-haired cunt is open for me to give her what she needs so much. I do aim her love hole with my cock and let's start!
Interracial Doggystyle
My cock slide inside her wet slot to go to the bottom. At the very moment I penetrate her strawberry, she starts moaning like a slut. This can make crazy. She is enjoying me moving inside her. Because she needs sex, she starts moving along my shaft while I am standing behind her. This a very good feeling when she is taking control and moving. My cock is fucking hard and I can't wait to explode in her anymore. She knows it and she needs it!
Cum Dripping Cunt
As a final act, I push inside her as strong as I can while my dick is tossing huge loads of thick cum. I am definitely stuck in her by the orgasm. My balls full of cum are releasing the precious semen while she is enjoying the drill. It's a shame ejaculation doesn't last long. But I have to face reality, when my testicles are empty, the drill is over. I gently pull out my dick from her pussy, while sperm is dripping out. Just time to grab the cam and frame her cunt after daddy's breed her with love!