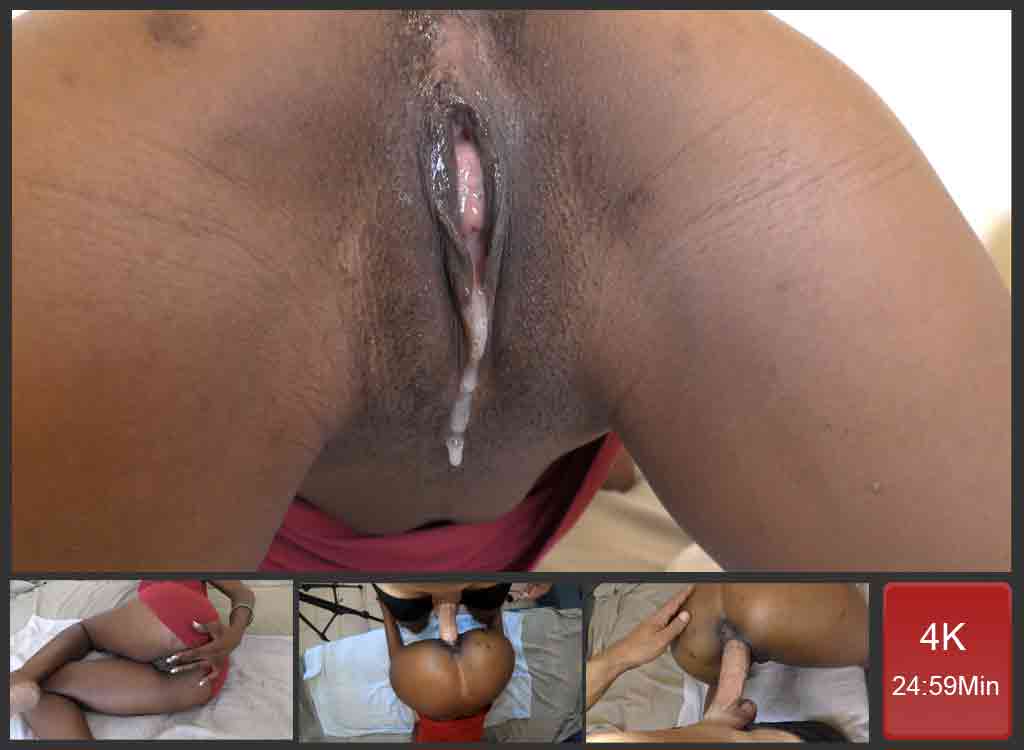 Hot Cream To Deliver
My little ebony pussy came home this morning and beg for hot cream inside her tiny little cooky. I have to fulfill my duty and satisfy her will of being filled up to the brim. She lies down on the couch and starts caressing her pussy. I have to admit it is really hard to resist such a hot pussy! My balls are full and I am going to empty them deep inside her hot cooky begging for sex. So she knees down, offering her butt hole to her daddy to please her the best he can.
Pussy Hole Doggy Style
Her black butt is wide open, my dick is hard. Therefore all the elements are gathered to start inserting my big penis deep inside her little genital. I take my time rubbing the tip of my cock on her vagina lips. It makes me a good sensation right before pushing in. It also makes her wait a little more before she gets what she wants. When I am ready, I push myself in, making her pussy fart. I am inside her now and she starts moaning with pleasure. I am moving inside her, she loves that and I do too.
Pussy Full Of Hot Sperm
After long minutes of fucking, I can't hold back my cream anymore. So I push in as deep as I can to fill her completely with my juice. She loves that and keeps moaning. I push in as long as my balls keep on delivering product. I feel good inside while the hot semen is filling every gap of her orifice. When pleasure decreases, I gently and slowly pull my dick out Her hole gets rid of extra air inside before letting flow out the juice of gods She keeps on contracting her cooky to let the hot milk getting out slowly between her legs!