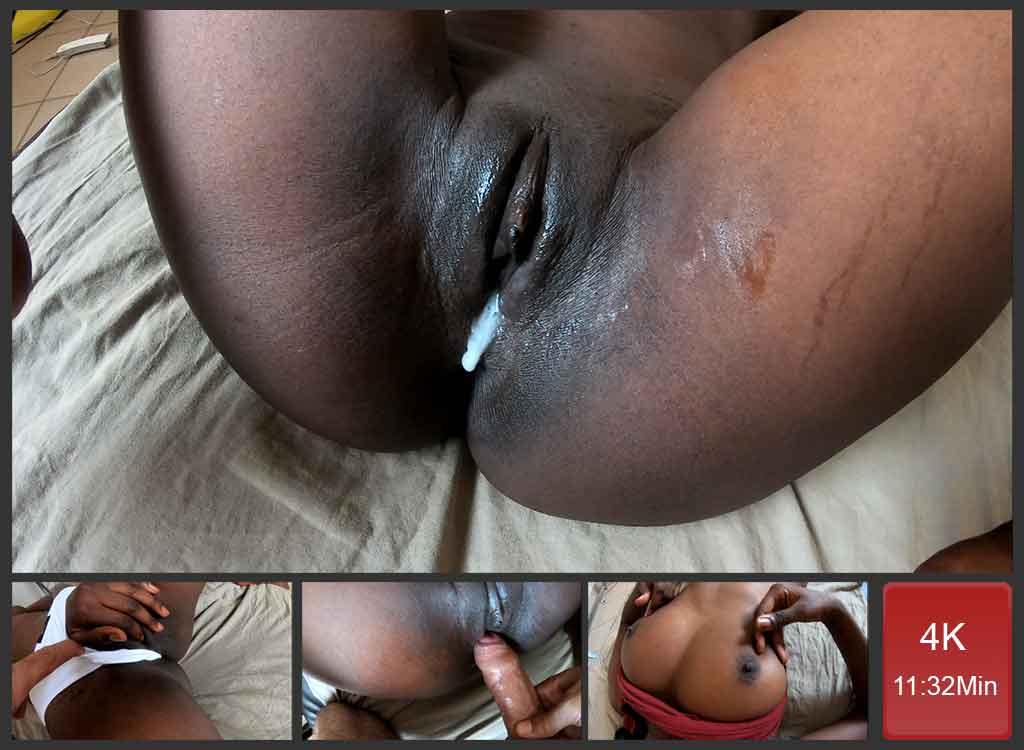 Homemade Creampie In Missionary
Homemade creampie in missionary is my wish today. As usual, my little ebony teen slut is ready to take my cock deep inside her tiny hole. In order to make my cock hard, I rub it against her vagina lips to melt my cyprine with hers. When her strawberry is ready to open the gate for my monkey to push in, I start penetrating her. My penis leads its way between her tiny lips, scrubbing around my rod, bringing up the pleasure of penetration. She is tight as hell and there is always air escaping from her hole, giving room to my big cock inside her.
Pussy farts
Her pussy farts as long as I keep on pushing in, the air is evacuated with noise. I keep on pounding gently her beautiful little strawberry while she lies down, legs widely opened for me. She moans on every stroke my cock hit the bottom of her cunt. Pleasure is coming and she is going to be filled to the brim with all content of my testicles. After a few minutes of that drill, I can't stand the hit anymore, and let the orgasm savage my balls, spreading my hot jizz deep inside her genital hole!
Hot Milk In Ebony Vagina
My testicles release the pressure by tossing big loads of hot milk. I can't help pushing my dick deep inside her muff. I feel the hot jizz wrapping up around my cock while she moans by the stroke of my cock. My dick is hard as wood, stuck inside her. I feel like I am going to tear the bottom of her cunt. Then orgasm decrease with pleasure. I keep on shaking my penis inside to feel the last drops of pleasure flowing out of my water gun. Now she is full of hot juice, I am going to watch it trickling out of her pink hole