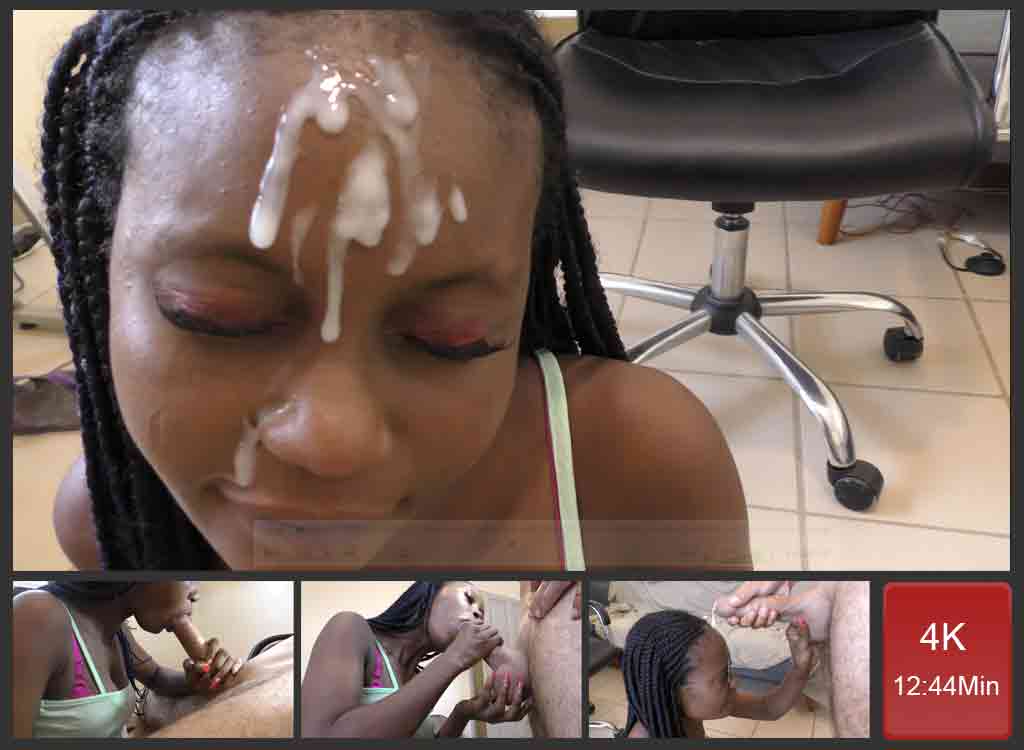 Facial Cumshot For My New Ebony Actress
I want to try a new skill today, by doing facial cumshot to my ebony little cunt. There is a long time I wanted to record this type of scene. For her, this is her very first time to practice it. As a matter of fact, my balls are pretty much full of thick and sticky juice. So, we start by a usual blowjob, holding my testicles while her mouth is working on my shaft. I am getting hard in her mouth while her hand is doing massage on my balls. I quickly get hard and I can enjoy the blowjob fully!
Thick And Sticky Sperm
While she is doing my dick, I am thinking about all the mess I am going to jerk all over her face. I didn't cum for a while just to be ready to cover her face with my man milk. I let her suck and blow to increase excitement and the sperm volume I am going to jerk. The longer you get excited, the more your balls are willing to push out the juice of gods. When I feel that I am ready to cover her face, I pull out my cock from her sucking mouth. I aim her face with my dick, wanking up to shoot her right!
Huge Loads Of Thick Cum
My dick starts spitting great loads of sticky cream. The semen lands on her face while she is having the wrong reflex to wipe it off. I ordered her not to while I keep on releasing the while pack of thick cum. Her face quickly gets covered with big drops of cum. The semen is slowly flowing across her face, drawing an insane cum pattern. I pour out the last little drops of my juice and wipe my dick off on her face. Enjoy the outcome!