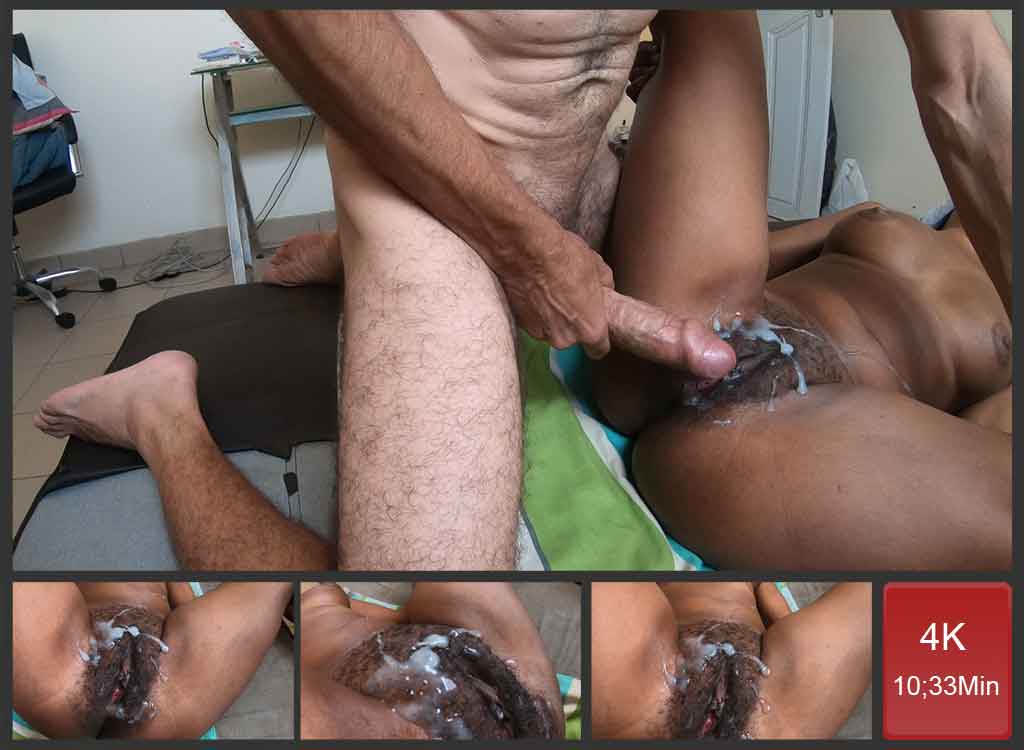 Hairy Pussy Young Girlfriend
I intentionally request my little African bitch to keep a hairy pussy. And I want my cum to spread on her hair. Hairy pussy smells different with or without hair. I have the feeling today to cover that young ebony hairy vagina with my cum. I like shaved pussy too, but I like to bring a change sometime and break the monotony. She did keep her hair for a bit more than a week. She lies down the couch and opens her legs. My dick gets hard, I scrub it a bit on her clit. Feel the soft hairs and push in….
Ebony Tight Pussy Farts
Her pussy is exceptionally tight. Because of that I sometimes have issues pushing in before she gets wet. African young ladies are tight and very good to penetrate. It may be because their buttocks are very hard and muscular. So I guess their pussies are muscular too. Anyway, I love to be inside her narrow vagina. My big cock gets stuck inside and make an aspiration noise when I take it out. But if I push inside quick, the pussy farts, releasing some air from inside. Because of that when I pop my penis out, it makes an air depression noise. I love that shit!
Cum On Hairy Pussy
After pushing in for some minute, I have to jizz on her. So I take out my penis and start tossing my sperm loads on her vagina. The white juice sticks on the hair drawing nice splash patterns. My testicles are strained and push the semen out of my penis. The hair is retaining the juice from dropping down. I love that messy result between her legs. It has a very good smell breaking out of her sperm covered vagina. I love African ebony chicks!