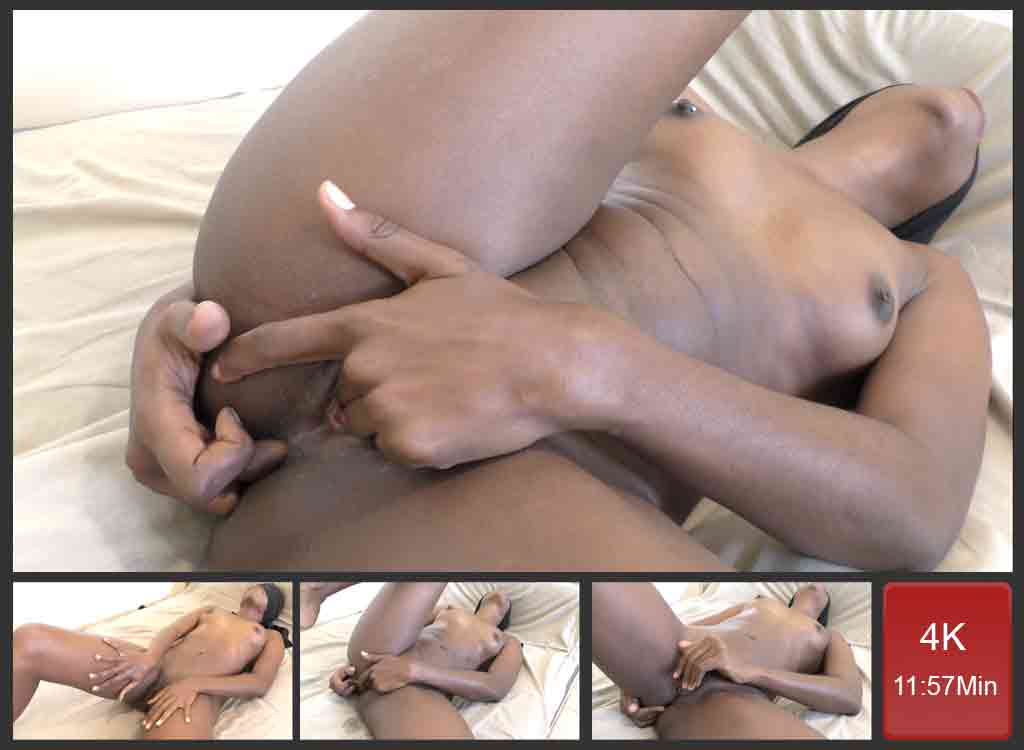 Girl Solo Masturbating
Girl Solo. I want to watch this African teen masturbating before me. In the last video, I enjoyed a lot watching this young black chick doing herself before I fuck her. Therefore I talk to her about that. And, she confesses to me that she can cum three times in a row. I was amazed by what she said. Many times I am thinking about her fingering before me and found that very exciting. We agreed that she will do it for me and, of course, I would record it. Here she is now showing me how she can come three times in a row in a pretty short time.
Anus Fingering
One of the best things she loves to do is to insert her finger inside her anus while she is deeply fingering her vagina. This is so enjoyable to watch her having a lot of solo pleasure. She can really feel at ease showing herself to someone. I respect her very well for that. She is now doing her ass little hole with her finger. Her hands are shaking and vibrating to bring up the orgasm. Because I love to watch her, my dick is hard and burning.
3 Orgasm In a Row
She cums once, I stop the recording and we chat for a bit, and then she starts again. I am wanking while she is lighting up her pussy again. I can't help wanking, it's stronger than me, my dick is too hard. After having cum three times, I off the camera while she takes off her mask. When she saw my cock, she pumps it in with her mouth and makes me cum in no time. She swallowed the load and greats me for that. She does that because she really loves eating man semen…..