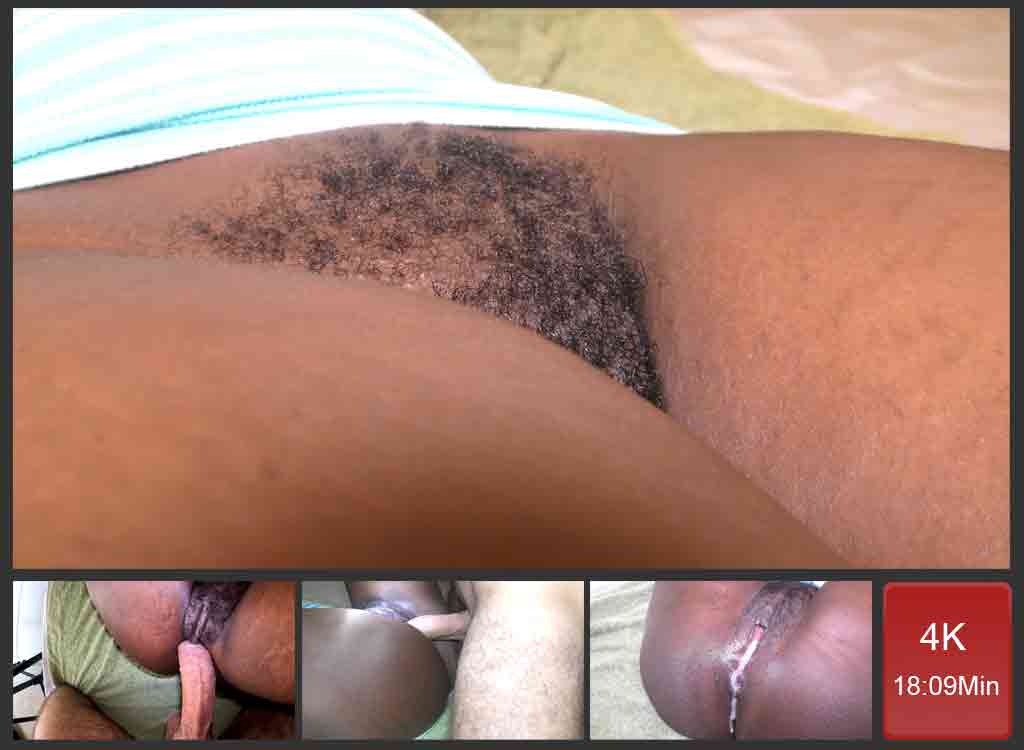 Ebony Furry Pussy
There is a long time since I didn't fuck a furry pussy. We were about to have anal sex when I spotted her hair between her legs. A thrill crosses my entire body before ending between my legs. I realized how long I spent without cumming in her vagina. And here I am, rubbing my cock against her lovely vagina hairs. Because she is a slut and because she loves sex as much as I do, she actually enjoys me penetrating her cooky. It is warm and sweet to be in her. I do live watching my cock entering and moving inside that beautiful orifice.
African Pussy
Her pussy is wet and warm and pretty inflated. It is actually tight and narrow. Therefore I take my time to move in her, I don't want to trigger a premature cumshot. While I am fucking her, I am thinking about how good it is going to be when I will spit all my thick sperm in her. I tried my best to make it as long as I could, but at this point I know I am going to jerk off very soon. There is too much pressure on my testicles, claiming for an emergency emptying.
Interracial Creampie Amateur
Here it is! My balls can't hold back my semen anymore and my cock is exploding inside her vagina. I feel all the juice wrapping around my cack, giving me the feeling of warmness covering my cock while I am jerking. I am stuck in her cunt and I won't move out until the precious love liquor is completely delivered to the right place. That was a big load. I pull out my cock making her pussy popping. She is now full of my cum in her vagina. She will let it flow out slowly for me to record that beautiful moment!